Prior Authorization Review:
What it means for patients and healthcare payers

By Jon Deiulis
The challenge
It can be difficult for patients to navigate through their continuum of care when they need to go outside of their Primary Care Physician's (PCP's) office. Most often these external visits require a referral from their primary care physician (PCP), and it means that the patients will need to engage with their health insurance provider to determine whether they are authorized to receive the services. This insurance authorization review can occur at any time during and after the delivery of the services.
While referrals are one of the most common practices patients will encounter, it's often one of the most frustrating due to approval wait times. Unlike most goods or services consumers order online, a healthcare referral does not come with a tracking number or a progress bar where they can follow the progress of their claim through the system and these days customers are demanding speedy, transparent, and efficient services that challenge healthcare payers to find a way to meet their expectations.
The solution
The Prior Authorization Review Accelerator that we recently launched on the Appian App Market helps insurers meet the customer expectations by reducing the complexity of the referral process, shortening the approval cycle, and building efficiencies into the referral process to quickly and accurately evaluate the medical necessity of the patients' request. The app assists payers in providing the member and their PCP with the feedback necessary to manage their care plan regardless of whether the request is being made prospectively, concurrent to care, or retrospectively.
Easier, faster, and more efficient request processing
For member services representatives, the Prior Authorization Review application provides an easy to navigate standard form that allows administrators to receive and input the requests via phone or fax whether obtained by a patient, a subscriber (should they be calling on behalf of a dependent/spouse), or a physician.The care management teams then assess referral requests either from individuals or shared queues and prioritize and order them with target delivery dates based on the data in the referral, such as it's level of urgency or service category.
Depending on the complexity and content of the referral type, the referral can be directed through one or several levels of approval to ensure that each request receives the appropriate level of assessment. If the referral has a clear outcome based on configurable business rules, it can be automatically approved or denied to expedite the turnaround time.
Organizationally, the Prior Authorization Review application provides ongoing reporting on approvals, denials, pends, and voids, and is capable of handling key pieces of member communications such as approval letters. Acting as data HUB for the healthcare organization to leverage data visibility and reusability for other applications as needed.Armed with this information, healthcare payers increase their ability to support their member's continuum of care and mitigate downstream issues with claim adjudication.
The opportunity
Healthcare payers drive new enrollments by keeping their existing member base satisfied. By improving and automating key pieces of the authorization review process there are benefits beyond managing commercial membership – payers can effectively manage and support Medicare and Medicare Advantage (MA) populations as well.
For those organizations looking to expand in Medicare Advantage, there are additional considerations given to the manner in which payer's manage this government-sponsored population. The Centers for Medicare and Medicaid Services (CMS) provision star ratings to all participating organizations based on the following criteria:
1. Staying healthy: screenings, tests, and vaccines
2. Managing chronic (long-term) conditions
3. Plan responsiveness and care
4. Member complaints, problems getting services, and choosing to leave the plan
5. Health plan customer service
Leveraging the Prior Authorization Review accelerator empowers organizations to successfully support the Medicare Advantage population and provide data-driven auditable evidence to CMS to increase their revenue potential.
Check out a demo video of our Prior Authorization Review application here!
About the author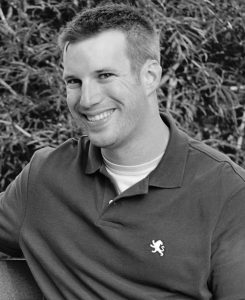 Jonathan has over 9 years of experience in Healthcare IT, providing services in both Payer and Provider organizations. He is responsible for delivering custom solutions to Bits In Glass' customers and is passionate about improving how healthcare is delivered through technology. Born and raised in the Boston area, he's an avid fan of the Celtics, Patriots, and Red Sox and if there isn't a game on he's probably playing with his dog Sully. Read more of Jon's blogs here.