BIG's Manage My Care Accelerator | Opening Communication Between Patients and Providers
by Jin Pheh, Bits In Glass
As healthcare services evolve, the need for more interaction with patients continues to grow. Combined with the proliferation of mobile apps and the public's willingness to use, expect, and even prefer methods of on-the-go communication. The healthcare community now finds itself with a serious capability gap to fill. In short, healthcare providers want to talk to their patients more often and patients have grown accustomed to using apps for everything. This is a problem because apps can be hard to build and even harder to maintain. In today's era of privacy breaches and data leaks, the healthcare industry has some serious problems to overcome before an app can be deployed and trusted by the public. While large health providers can afford the resources to build an app that meets the increasingly complex industry standards, smaller organizations are scrambling to keep up with the technology curve.
BIG's Manage My Care Accelerator app is our solution to solve this expanding problem while being flexible enough to be used by a variety of organizations. Though initially targeted at chronic care patients, those we feel would particularly benefit from such an app, the MMC app has grown significantly over time and now provides a meaningful launching off point for any organization looking for such a solution. In particular, we identified several key problems that an app would have to solve, and several more to take it from adequate to desirable.
Android, iOS and browser access – If it doesn't work equally with all of them, it might as work with none of them
Qualitative and Quantitative data collection – Because "How are you sleeping" can be just as important as "What is your blood pressure" depending on the use case
Delegation of Authority – Even as an app, older patients may not be willing or able to use the app which means someone may have to work the app on their behalf
A provider centric interface – When your staff perform their regular outpatient visits bringing an iPad or tablet will provide a lot more functionality than a pad and paper
A personalized rule engine – While global rules around alerts are nice, patient-specific rules make a lot more sense and have a lot more value
Integration with EMR's via HL7 – Because if the data isn't in your EMR is may as well not exist
HIPPA compliance – To ensure good governance and data integrity
While all of the points listed above sound great, the most important remains unlisted: flexibility. From the how the MMC portal looks to what buttons are available and what questions are asked (and everything in between), the MMC app allows flexibility for any organizations' needs. The reality is that any patient/provider portal is going to evolve drastically as new services are brought forward whether that be acute outpatient care, home visitation, or chronic patient management. BIG's MMC app was built ground up as a framework meant to be customized and extended for this exact reason. I feel strongly that any solution an organization wants to put in place must have this "feature" above all others.
To watch a demo of the Manage My Care Accelerator, please go here.
To see a full list of our Appian AppMarket Accelerators and Utilities, please go here.
_______________
What is an Appian Accelerator?
An Appian Accelerator on the AppMarket covers the core functionality for a particular business function. It provides Appian customers with a "running head start" so they can expect to complete their Appian implementation in less than half the time as compared to starting from scratch. An Appian application can reduce risk, reduce implementation timelines, deliver applications that are Appian Certified as compliant with Appian Best Practices and, most importantly, reduce time to value and that means ROI starts in weeks, not months. 
The best part is that customers can still overlay their specific business needs or "secret sauce" on top of an Appian Application by working with our team of domain experts and Appian technical consultants.
_________________
About the Author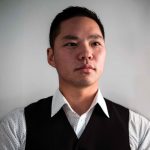 Jin has delivered hundreds of innovative business solutions over the past 8 years as an Appian practitioner. When he's not streamlining business workflows, he is likely somewhere outdoors skiing or climbing, working on growing a large enough beard to be considered a mountain man.
About Bits In Glass
Bits In Glass is an award-winning software consulting firm that helps companies outpace the competition, drive rapid growth, and deliver superior customer value through the use of technology.
Our expert consultants find the most innovative solutions to solve the most complex business challenges across multiple industries and verticals. With hundreds of years of in-house experience, we are the partner of choice for many business transformation projects, working with market leaders who are disrupting and driving transformation across every aspect of modern business.
Find out why leading technology companies partner with Bits In Glass including Appian (Business Process Management), MuleSoft (API-Led Systems Integration), Blue Prism (Robotic Process Automation) and
Salesforce.com
(Customer Relationship Management).
For more information about Bits In Glass, visit www.bitsinglass.com and follow us on LinkedIn, Twitter, or Instagram.