Healthcare's New Challenge: Mastering The Trifecta of Comfort, Cost and Care
By Ryan VanDePutte, Bits In Glass
Each day in the U.S., about 10,000 seniors turn 65. By 2050, there will be 83.7 million seniors in the country, representing about one-fifth of its population. Even with the growing awareness of health and fitness, it's a hard reality that about three-quarters of these older Americans live with multiple chronic health conditions, ranging from diabetes to dementia, meaning that ongoing care and monitoring is simply a fact of life.
The way we deliver senior care has been evolving, and more patients are seeking to "age in place," which means that they opt to remain in their own homes for as long as possible while receiving any necessary medical care.
This desire to remain at home is driven by many factors including a desire for comfort, access to friends and family, familiarity and privacy. Not to mention the economic benefits – with the cost of nursing homes easily topping $70,000 a year.
Because of this, home healthcare services have been growing in popularity, despite the fact that patients who receive care at home are more likely to experience a higher 30-day readmission rate after leaving the hospital, compared to those in nursing homes. Still, the lower costs and comfort make home care an attractive option.
————————–
About the author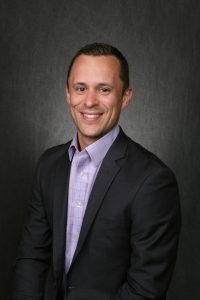 As an Associate Director, Ryan is responsible for managing and executing the full delivery and implementation of custom Appian solutions for Bits In Glass' clients. He has nearly a decade of experience providing project and portfolio management as well as strategic guidance and advisory services for some of the nation's largest healthcare companies. When he's not hard at work, Ryan enjoys golfing, working out, grilling, and spending time outdoors with his wife and two boys.