Digital applications can improve property management efficiency
By Albert Nguyen, Bits In Glass
Click on the image below to read our contributed article in Property Management Quarterly, a publication of the Colorado Real Estate Journal!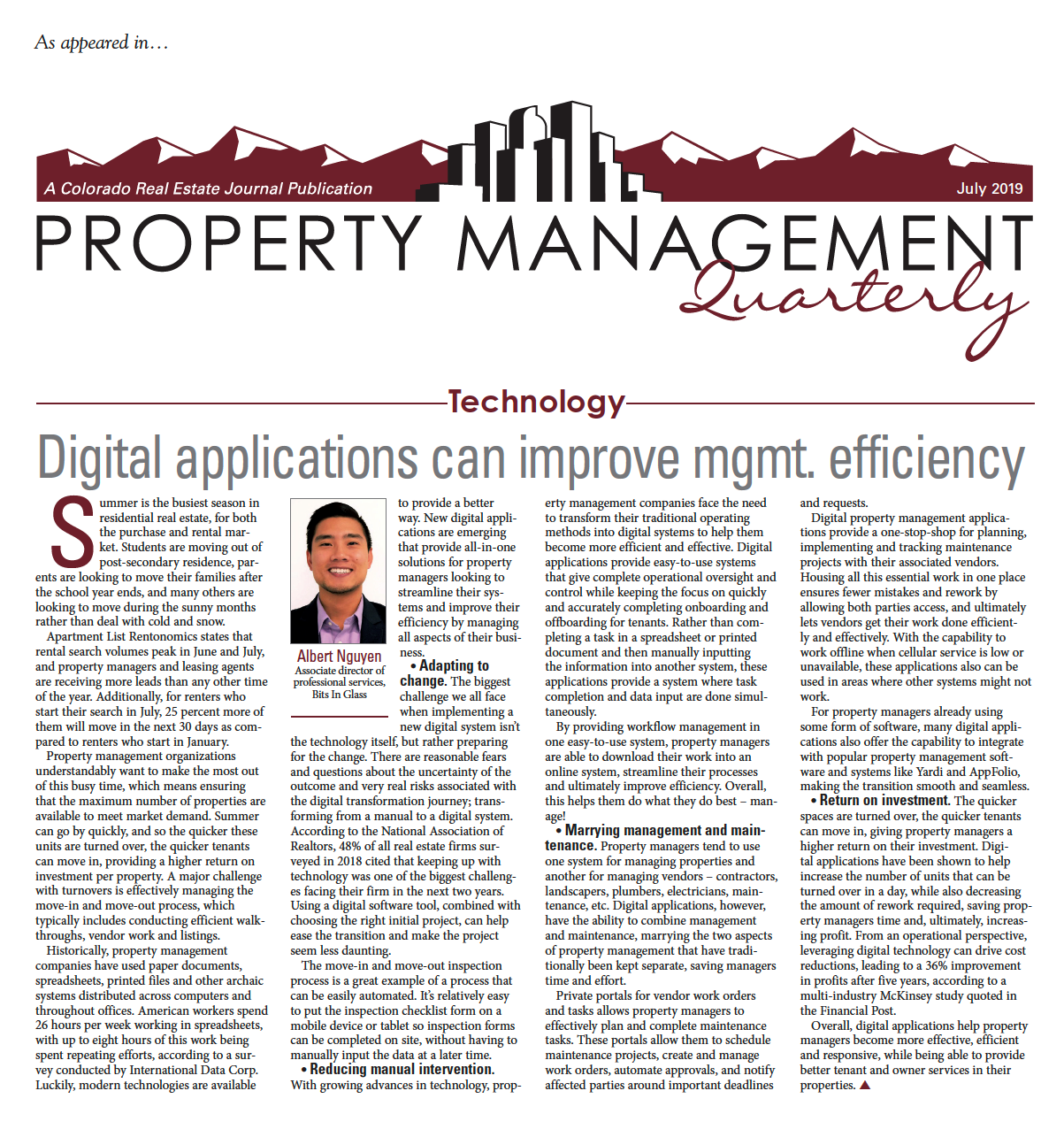 _______________
About the author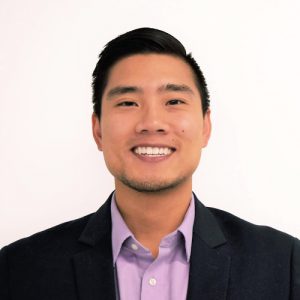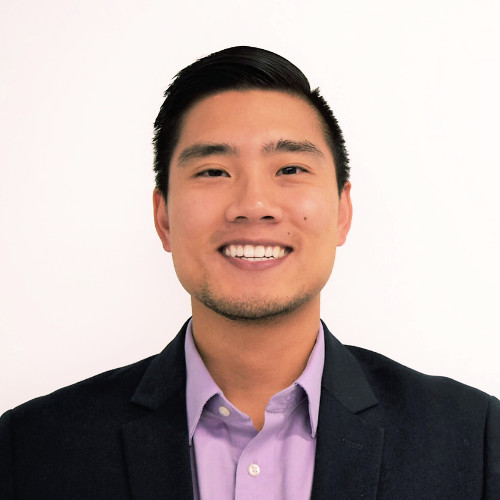 Born and raised in the Dallas / Fort Worth area, Albert is a Texan through and through. He values constantly being challenged, delivering high quality work product, and most importantly building meaningful and genuine relationships in the workplace. With that being said, he is a long-suffering Dallas Cowboys fan, for better or for worse and will do almost anything to see them win another Super Bowl. Read more from Albert here.
About Bits In Glass
Bits In Glass is an award-winning software consulting firm that helps companies outpace the competition, drive rapid growth, and deliver superior customer value through the use of technology.
Our expert consultants find the most innovative solutions to solve the most complex business challenges across multiple industries and verticals. With hundreds of years of in-house experience, we are the partner of choice for many business transformation projects, working with market leaders who are disrupting and driving transformation across every aspect of modern business.
Find out why leading technology companies partner with Bits In Glass including Appian (Business Process Management), MuleSoft (API-Led Systems Integration), Blue Prism (Robotic Process Automation) and Salesforce.com (Customer Relationship Management).
For more information about Bits In Glass, visit bitsinglass.com and follow us on LinkedIn, Twitter, or Instagram.