BIG welcomes Solace to our new event-driven offerings
By Patrick Golec, Bits In Glass
We're excited to announce that Solace, an event-mesh system, has joined alongside VANTIQ as part of our new event-driven architecture offerings! 
Solace provides a comprehensive way to create, document, discover, and stream events from where they're produced to where they need to be consumed — securely, reliably, quickly, and guaranteed — by using an event-mesh.
What's an event-mesh?
An event-mesh is an architecture layer that allows events from one application to be routed and received by any other application, no matter where these applications are deployed (no cloud, private cloud, or public cloud). This architecture layer is composed by a network of event brokers — a modern form of messaging middleware — designed to move events across the distributed enterprise.
An event-mesh allows you stream events from across your organization and IoT assets to the applications and services that need them, regardless of what language they're written in and where they're located.
What can an event-mesh do for you?
An event-mesh provides your data as a service to you, brings IT and OT (old technology) together, and enables a superior customer experience, as real-time data delivery means no waiting. 
It gives you the ability to support event-driven architectures of any size and structure in a governed, robust, secure, well-architected manner. Plus, it also allows you to integrate legacy applications, data stores, modern microservices, SaaS, IoT, and mobile devices dynamically and in real-time.
An event mesh gives application developers and architects a foundation to build and deploy distributed event-driven applications wherever they're needed. Learn more about the value of an event mesh here.
How does an event-mesh work?
Solace enables an event-mesh with PubSub+, an advanced event broker. You create an event-mesh with Solace by deploying PubSub+ in any and all your environments (public/private clouds, on-premises), and then connect them. 
Then, all your applications, microservices, cloud services, SaaS, iPaaS, and legacy systems are linked to an event broker in the mesh and will be instantly and continuously connected with one another.
What makes a Solace event-mesh unique?
A Solace enabled event-mesh is self-routing, self-learning, and self-healing, enabling automated and efficient transmission of events between producer and consumer applications, wherever they run. It saves developers the considerable time and effort it would take to identify and manually configure connections between producer and consumer applications running in different environments.
It also provides support for multiple open protocols and APIs, providing flexibility to develop modern, cloud-native applications. Solace makes deploying, managing and monitoring event-meshes easy. Users can deploy a hybrid and multi-cloud event-mesh with a simple click of their mouse, and manage centrally in the cloud.
So now what?
An event-driven approach, featuring an event-mesh, allows you to better connect, integrate, and manage your applications, by focussing on the events they produce. Plus, with Solace, you can do all this no matter where your applications are built, deployed, and consumed. Contact us to learn more about how a Solace enabled event-mesh can help you further unlock your potential!
————————-
Like this content? Subscribe to our blog for all the latest updates!
About the author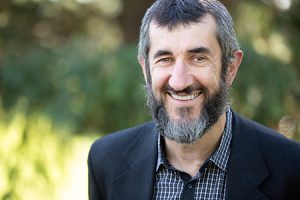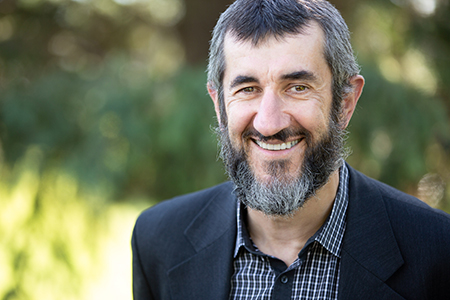 With more than 25 years of information technology experience, Patrick has significant technical expertise covering all aspects of the software development life cycle (both custom and commercial). His diversified experience in a wide variety of IT technologies allows Patrick to specialize in Systems Integration, Server-Side Development, Database Programming, N-tier Architectures and high-performance, high-availability distributed systems. Now, he leads our MuleSoft practice while enjoying time with his young family and jogging with his puppy Zinc.
About Bits In Glass
Bits In Glass is an award-winning software consulting firm that helps companies unlock their potential to transform, outpace the competition, drive rapid growth, and deliver superior customer value. We excel at solving complex technical business transformation, automation, and connectivity problems that provide maximum value and the best possible outcomes for our customers.
Find out why leading technology companies partner with Bits In Glass, including Appian for business process management, MuleSoft for systems integration, Blue Prism for robotic process automation, VANTIQ for event-driven architecture, and Solace for event-driven messaging.
For more information about Bits In Glass, follow us on LinkedIn, Twitter, or Instagram.