It's a BIG LIFE- Bits In Glass Births a Brand New Instagram Channel!
By Pamela Hampel, Bits In Glass
It's a new baby Instagram! The parallels couldn't be more clear — it IS like a new birth, except in this case Bits In Glass has been around long enough to already have a life and we're finally letting the secret out.
That's right, Bits In Glass, otherwise known as BIG, has a rich and dynamic corporate culture that we just have to share! We're launching a new Instagram channel that reflects what life is like day to day at this amazing company. I'm proud to be the midwife, doula and chief nurturer (and any other metaphor you can think of) of this new project that you can find here.
You'll find regular posts about everything at Bits In Glass from puppies to tradeshows and everything in between. I hope you'll join us as we grow this new channel, and hopefully, you'll contribute every now and then with a comment or a share.
We invite you to follow and tag us, especially if you are wanting to learn more about who we are and what life is like at BIG.
_________________
About the Author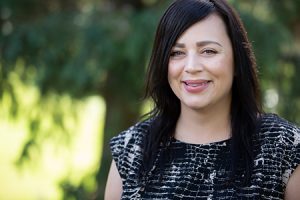 As Director of Human Resources, Pamela ensures that we scoop up the very best and brightest talent who help us grow our amazing company, work on great projects, and have a little fun in between. Never far from where the action is, Pamela and her team can be found dashing down the corridors toward exciting new adventures.
About Bits In Glass
Bits In Glass is an award-winning technology consulting firm that can help you set up systems that make your business operate faster, easier and more efficiently. We're passionate about solving complex business problems through the use of information technology and business automation.
BIG consultants are committed to finding the most innovative solutions to every problem you might have and those you never thought of.
Find out why leading technology companies partner with Bits In Glass including Appian (Business Process Management), MuleSoft (API-Led Systems Integration), Blue Prism (Robotic Process Automation) and Salesforce.com (Customer Relationship Management).
For more information about Bits In Glass, visit www.bitsinglass.com and follow us on LinkedIn, Twitter, or Instagram.