Transforming your business with Blue Prism RPA

By Josh Painter
This blog is the second in a series on ways to make Blue Prism robotic process automation (RPA) effective for business transformation. Take a look at my first blog to refresh your memory on determining the right processes to automate with RPA software.
Why consider RPA?
Many companies are looking to reduce their operational costs while still maintaining high quality work and efficiencies. One potential solution is Robotic Process Automation (RPA) software which can mimic repetitive data oriented tasks to free up employees to focus on higher value work. RPA software can also be a very effective way to decrease errors and increase speed in a business process by providing a standardized work process through automation.
Blue Prism's Robotic Operating Model (ROM)
RPA software is a great tool to efficiently automate business processes but if there's no governance for it, the efficiencies might not be realized. Blue Prism RPA has a structured framework for governance called the Robotic Operating Model (ROM). The ROM is built with seven pillars: Vision, Organization, Governance, Delivery Methodology, Service Model, People, and Technology.
These pillars of the ROM provide documentation for controlling process discovery, setting up a development framework, finding the correct employees, and identifying the right support model for your Blue Prism environment. Another important element of the ROM is providing documentation on the process and solution to make sure there's a standardized development approach across developers.
All these structural guidelines should be in place before getting a significant amount of RPA processes completed to make sure all processes have the same standards. Getting these guidelines set up first will also help ensure all your business fully realize the returns of implementing RPA.
Continued RPA efficiency through ROM
After proper governance and structure is set up through the ROM, you'll need to champion RPA to support true company buy-in. Setting up workshops or training is important to give interested employees from all business units insight into the RPA software. Engaging employees will also help you learn what other business processes might be a good fit for automation.
To be successful in your RPA development process, make sure you get lots of help from a business unit Subject Matter Expert to help you identify, document, and test the RPA process.  Once processes have been automated through RPA, it's a good idea to keep a consistent feedback loop with employees. This will help you measure the effectiveness of the RPA process and the positive impact it's having on them. It's also important to communicate the effectiveness of RPA processes to managers, C-Level executives, and investors to fully showcase your successful digital transformation.
Once you've properly set up the ROM structure and championed RPA to your business stakeholders, you'll begin to realize the benefits digital transformation offers your company. These RPA benefits can help employees more effectively deal with business tasks and save time while doing them.
Part 3 of this blog series will focus on avoiding mistakes when implementing RPA.
About the author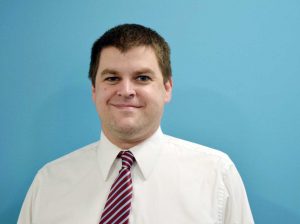 Growing up in Colorado, Josh enjoys spending his free time in the mountains and traveling to new locations with his family. Throughout his career, he's always been involved with reviewing business processes and notes how fulfilling it is to be able to help automate these business processes to make work easier.