The Promise of Freedom – Finding a competitive edge while removing the drudgery
By Vishal Vaidya, Bits In Glass
Click on the below image to read our contributed article in Industrial Process, Products & Technology!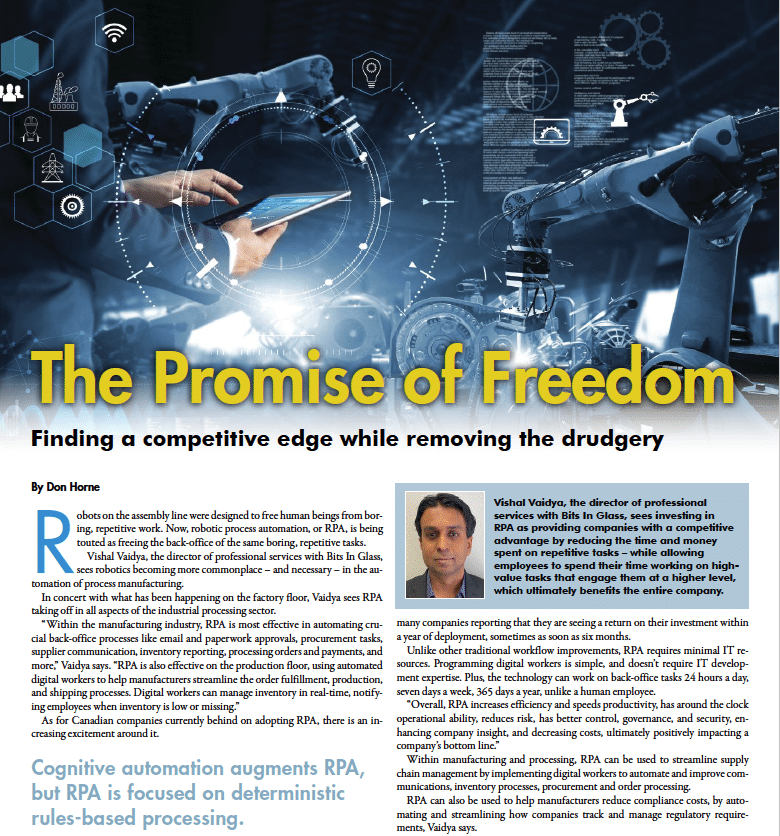 _______________
About the author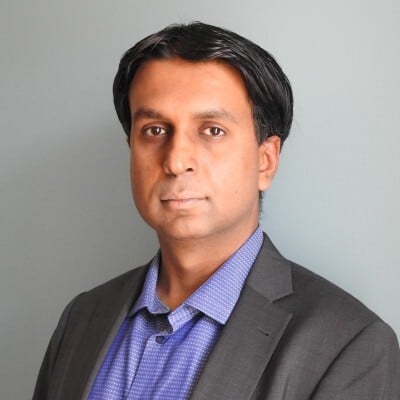 Vishal is a Director of Professional Services at Bits In Glass where he's responsible for managing the delivery of rapid and high-quality solutions tailored to customer needs. He's also responsible for managing Bits In Glass's delivery management staff and development teams in Eastern Canada. Vishal has an avid interest in geography, world history, and music. Outside of work, you can find him planning his next trip to a remote island, a sojourn in the Arctic, or listening to 'shoegaze'!
About Bits In Glass
Bits In Glass is an award-winning software consulting firm that helps companies unlock their potential to transform, outpace the competition, drive rapid growth, and deliver superior customer value. We excel at solving complex technical business transformation, automation, and connectivity problems that provide maximum value and the best possible outcomes for our customers.
Find out why leading technology companies partner with Bits In Glass, including Appian for business process management, MuleSoft for systems integration, Blue Prism for robotic process automation, VANTIQ for event-driven architecture, and Solace for event-driven messaging.
For more information about Bits In Glass, follow us on LinkedIn, Twitter, or Instagram.