Living Documents
"Those who fall behind get left behind"

By Aaron Emmert
Who would have thought that one of the pirate's code rules, "those who fall behind get left behind," popularized by Captain Jack Sparrow in the Pirates of the Caribbean movies, can also be used in today's economy? I'm not talking about cut-throat business practices, I'm talking about the constant battle of staying up to date with the latest technologies. Software is a good example of this, but it also applies to you: the knowledge worker.
The value you bring to your business is directly related to what you know, and how you're able to pass on that knowledge to positively impact your organization and/or benefit your clients. Failing to invest in yourself results in a loss of personal and professional growth.
You might be taking steps to stay in the know (books, magazines, blogs, podcasts, news, etc.) but keep in mind that putting that information into practice is just as important as learning it.
Empower yourself
When was the last time someone asked you to complete a task and you couldn't remember exactly how to do it from memory? Unless you have performed that task fairly regularly, you probably required some information to help you, like a reference document or manual; a living document. More than likely whenever the workflow or context changes, so does the reference information.
However, what happens when the answer isn't readily available in the documentation? Maybe you had to do some digging or testing in a variety of locations to find the answer. At this point, it's a good idea to record your solution somewhere: maybe your own personal manual, so you don't have to go through that all over again. Once you have your living document created, it's your responsibility to keep it updated, because without regular maintenance, it'll quickly become outdated.
Fight the temptation of just copy-pasting information into a living reference document without any regard for organizing it. The information could be new mandatory steps regarding best practices and performance considerations, installation instructions, or custom process information; the potential is limitless. Properly managing and formatting your reference information will save you time and frustration later. It could even prove useful to others!
Empower others
Having these living documents on hand will definitely help you help others. They'll speed up on-boarding for new hires, assist co-workers or clients with best practices, resolve issues, and more. Regardless of the situation, having living documents will make you much more useful and productive: a better co-worker, manager, and mentor.
You could also take it one step further and create another version of the document from an educational perspective. Maybe translate it into a presentation so anyone could understand the material.
Empower the company
By combining technical and business knowledge while having reference and educational documents at hand, you'll truly be a force to be reckoned with. Your input will be valued in a variety of scenarios, including the steps of the agile process ranging from grooming sessions to peer review.
You could also be presented with an opportunity to make or add your own personal living documents into a company-wide reference document. Chances are the issues and best practices you've documented could benefit others and vice versa. This will also help combat knowledge silos within the company.
Sooner or later, the butterfly effect of having living reference documents can be seen across the company and to their clients because of what you've brought to the table. With this added value, you can improve yourself, your coworkers, your clients, and in turn, the company.
About the author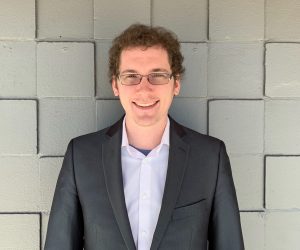 As an Appian developer, Aaron strives to meet and exceed the expectations of our clients. He grew up in Superior, Wisconsin, where he's a fan of the Packers, dairy products, and cider. His hobbies include walking the dog, exercising, reading and playing video games.