How COVID-19 has impacted digital transformation plans

By Lee Mainman
Before COVID-19 hit, 92% of companies thought their business models needed to change given digitization. Now, businesses' digital transformation plans have accelerated to not only meet current demands but also position themselves for future productivity and efficiency improvements.
Let's take a look at how COVID-19 has impacted the way businesses are managing operations and how digital transformation is primed to help moving forward.
Working from home/remote work
In 2020, Gartner surveyed HR executives and found that 88% of organizations had encouraged or required their employees to work from home. They also released results from another survey of CFOs and finance leaders that found 74% of businesses expect to move at least 5% of their employees who used to work in company offices to permanently remote positions after the pandemic ends.
A lot of organizations were not prepared to have employees suddenly working from home, taking home company assets and requiring access to servers, software systems, and files. This provides an opportunity to adjust or create new working from home policies and plans so your employees have what they need to be successful, and you have insight into all your assets.
For many, asset management is generally handled manually, using spreadsheets and documents, which is time-consuming and repetitive with a high risk for errors and inaccurate information.
Investing in a digital solution to handle asset management allows you to automate tasks so your people can focus on delivering quality programs and services. Automated asset management helps easily manage the location, needs, and lifecycle of all assets, both physical (computers and monitors) and digital (software systems and licenses).
Telehealth and remote patient monitoring
Back in 2020, the US federal government announced it would lift restrictions on telemedicine services for seniors on Medicare. This will help change the way healthcare is delivered, allowing patients to access hospital-level medical care outside of hospitals: in their homes, on vacation, and more.
This new regulation means healthcare can be delivered better and faster, serving more patients. By offering care through remote consultation for less critical patients, hospital beds and supplies are reserved for those who truly need them. Additionally, it allows people to stay home wherever possible, reducing the risk of infection and disease spread.
Remote healthcare, otherwise known as telehealth or telemedicine, involves physicians leveraging technology to allow patients to access their services anywhere, anytime. This includes applications (apps) that both physicians and patients use to track, monitor, and report health vitals, information, and concerns across a variety of mobile-enabled devices.
This form of virtual healthcare reduces patient barriers like travel time and cost and improves overall satisfaction with no wait times and better remote monitoring. For physicians, telehealth improves clinical workflows, increases practice efficiency, and reduces overhead costs.
E-customer service and support
We've all heard that contact centre call volumes have skyrocketed since COVID-19 hit, and some of us may have even experienced the multiple hour wait times. Airlines, healthcare providers, financial institutions, insurance companies, and more have all been heavily impacted by a demand in more customer support.
Alberta HealthLink 811 for example, the province's healthcare advice call centre, has experienced a 50% increase in call volume resulting in hours-long wait times for some people.
E-customer service and support, in the form of artificial intelligent (AI) virtual assistants and chatbots, can help offset the need for customers to use the call centre by offering them instant, on-demand service. Using chatbots to alleviate the burden on customer service reps' interactions with customers also has the potential to save organizations a lot of time and money.
Within financial services for example, Swedbank's Nina virtual banking assistant, handles an average of 75,000 conversations with customers per month, and resolves roughly 80% of issues on its own. This equates to approximately 50 full-time equivalents for the bank, which means customer service can focus on more complex scenarios that AI cannot resolve.
Extending process automation
Back in 2019, Gartner reported that the worldwide robotic process automation (RPA) market grew by 63%, with a total spend on this software of $846 million, making it the fastest-growing segment of the global enterprise software market.
Robotic process automation (RPA) is a form of process automation technology that uses digital workers, aka software robots, to automate tasks usually performed by humans within a business process.
As companies rush to meet consumer demands and prepare to improve operational efficiencies beyond this pandemic, the COVID-19 crisis is accelerating investment in process automation software like RPA, according to experts.
Why? Within the manufacturing industry for example, RPA can help companies automate important back-office processes like email and paperwork approvals, procurement tasks, supplier communication, inventory reporting, and order processing and payment. RPA is also effective on the production floor to help streamline the order fulfillment, production, and shipping processes. Digital workers can manage inventory in real-time, notifying employees when inventory is low or missing.
Investing in process automation gives companies a competitive advantage by reducing the time and money spent on repetitive tasks, and allowing employees to spend their time working on higher value tasks.
So where does that leave us? Well, we know that the majority of people are now working from home, patients are needing better remote care services, customers are seeking increased service and support, and businesses are requiring more automation to support demand. Luckily, digital transformation is here to help, now and well beyond this pandemic, to help organizations reduce manual intervention and workload and increase productivity and efficiency.
About the author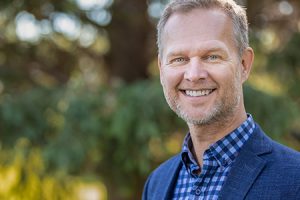 Lee is one of our three founding partners, and VP of Sales & Marketing who's grown our sales and marketing department 10-fold to major cities across North America. With more than 35 years of sales experience, he's been responsible for the direct management of sales teams and client relationships for major accounts across every industry vertical. Outside of work, Lee enjoys time with his kids, travelling, and the great outdoors with his two dogs.