How Consumer Technology is Influencing Healthcare Innovation
By Ryan VanDePutte, Bits In Glass
When it comes to healthcare, we look to physicians, nurses, and specialists and trust them to be the experts when it comes to our health, but we don't typically look to them to be technology experts.
In fact, the healthcare industry, especially the back office, has been historically slow to adopt new technology, relying on paper records and pagers, fax machines and even hand delivery of files and records. Many clinics are not equipped to digitally connect to another office's patient records.
However, with the rise of consumer technologies such as wearables, subscription services, IoT and video conferencing, and the proliferation of mobile everything – patients are beginning to expect more from their healthcare providers when it comes to technology.
————————–
About the author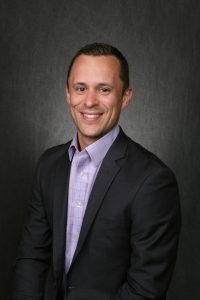 As an Associate Director, Ryan is responsible for managing and executing the full delivery and implementation of custom Appian solutions for Bits In Glass' clients. He has nearly a decade of experience providing project and portfolio management as well as strategic guidance and advisory services for some of the nation's largest healthcare companies. When he's not hard at work, Ryan enjoys golfing, working out, grilling, and spending time outdoors with his wife and two boys.