Building a BIG culture: People first
By Patrick Golec, VP of HR
When we started Bits In Glass (BIG) back in 2002, we were a small team of fewer than 10 employees in one office in Edmonton, Alberta, Canada. In addition to being a premier implementation partner for our clients, we knew back then we wanted to provide our employees with a workplace that prioritized their professional growth and engaged them as members of the BIG team.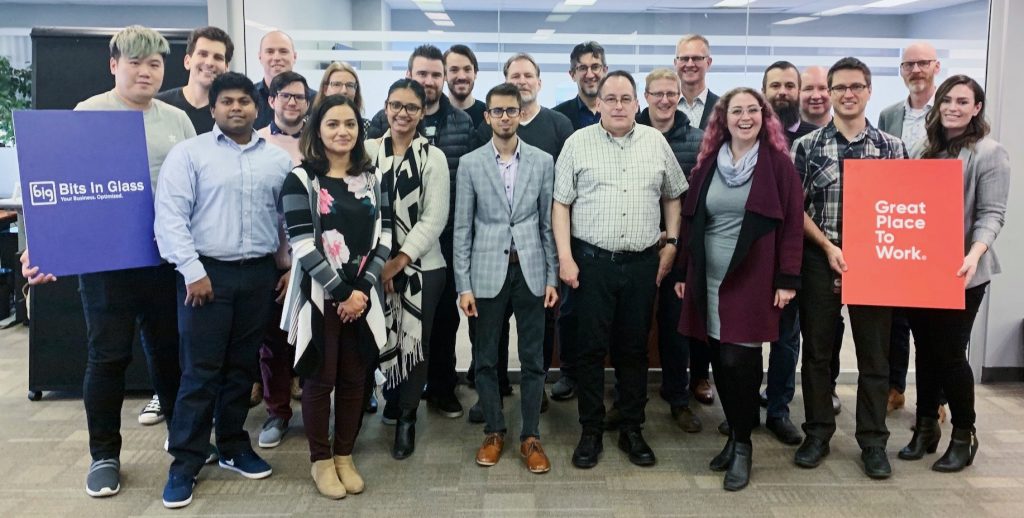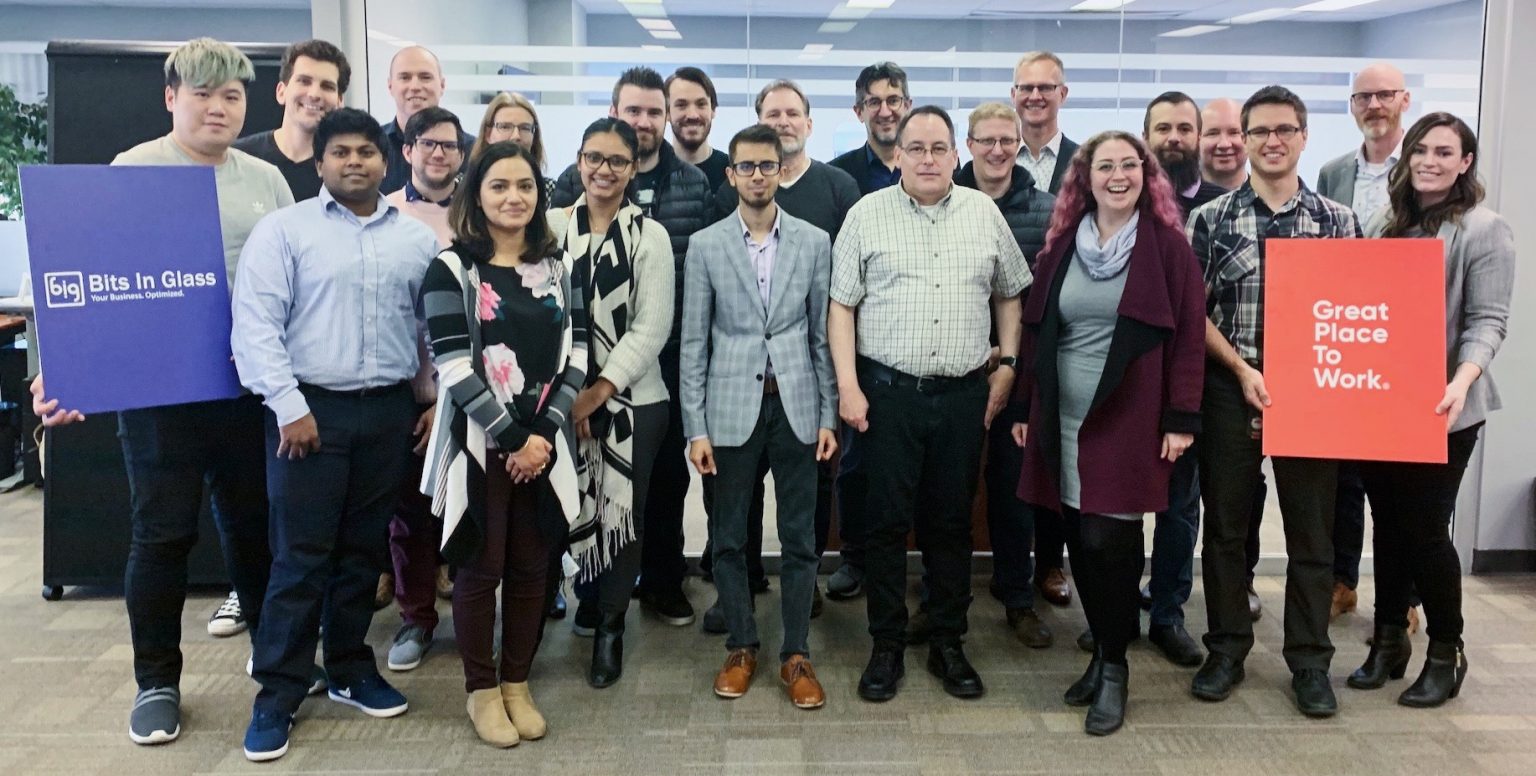 Edmonton employees posing for a group photo

Nearly 20 years later, we've grown to 130+ employees working all across North America, with Canadian offices in Edmonton, Calgary, and Toronto, and American offices in Denver and Dallas. We continue to pride ourselves on our commitment to putting our employees first.
Every day, our team is always at the top of our priority list. Why? They're what keeps us going, growing, and thriving. Thanks to their hard work and dedication to providing superior client service, we've gotten to where we are today. When our team is happy, our clients are happy.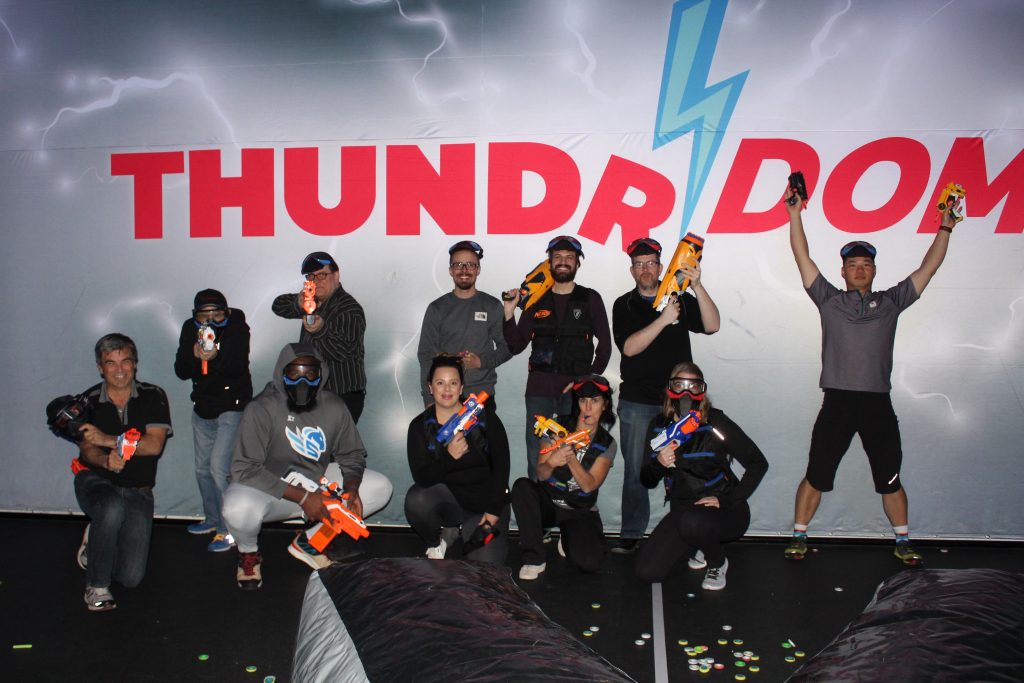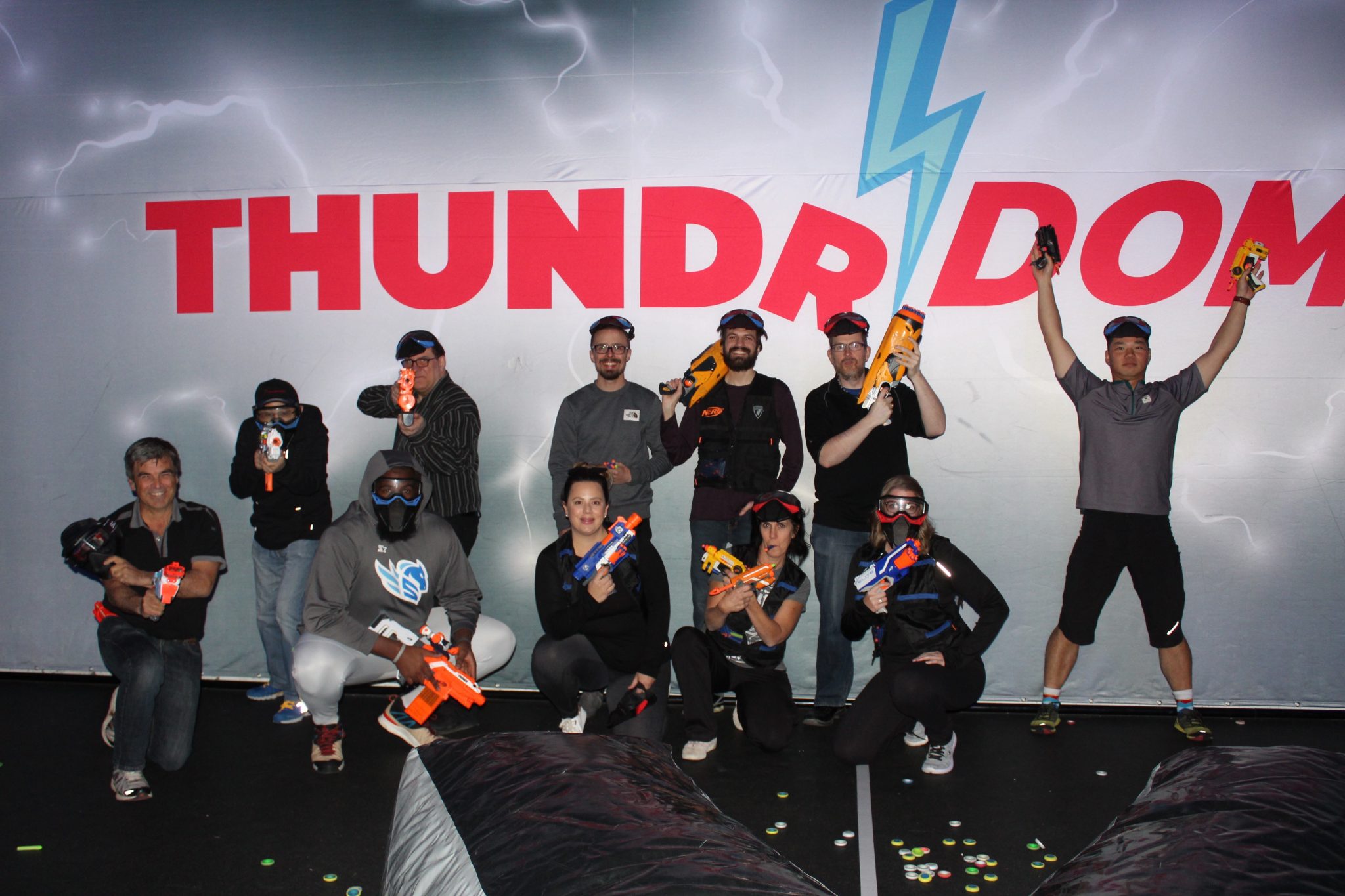 A group of Calgary employees at their quarterly NERF wars event
So how do we prioritize our employees you ask? Simple. With regular engagement and communication. There's always some fun challenge, activity, or event going on at Bits In Glass! Let me give you some examples.
We host quarterly events to bring the team together to kick back, relax, and have fun with each other outside of work. Last year we booked outings across our locations for NERF wars and archery tag followed by a pizza party. We also hosted a 3-month BIG Wellness challenge encouraging the team to focus on their physical and mental health as well as self-care.
When we all began working from home because of the global COVID-19 pandemic, we kicked off a BIG Scavenger Hunt, a daily challenge to find and share photos of specific items from their homes, with isolation-friendly prizes. Whether working in an office or remotely from home, we make sure our employees are given ongoing opportunities to have fun together

In addition to these special activities, we have many different channels in Slack, our company-wide messaging system, where our team engages with each other on a daily basis on topics like movies and TV shows, sports, kids, pets, food, and many more.
We also prioritize professional development and growth, encouraging and supporting our team to regularly find courses, classes, and certifications to help them on their career path, with a dedicated spend amount each year.



A group of Denver office employees during their weekly happy hour, now turned virtual
You might have noticed that I use the word "team" to talk about our employees. That's because that's exactly what we are. We aren't just people who work together. We're a team. A BIG team! No matter how much we grow, no matter what happens in the world that forces us to adapt and adjust, and no matter what the future holds, keeping our people as our #1 priority will never change.

We are incredibly honored to be recognized as one of Canada's Top Small & Medium Employers for 2020. As I've mentioned, our people are our greatest strength. It's important to us to ensure our team feels valued and supported, which is why we've built and continue to prioritize a culture that provides opportunities for professional growth and fostering strong interpersonal connections.
A BIG thank you to our incredible team for helping us get here. We look forward to more adventures and accomplishments together! 
Want to learn more about life here at Bits In Glass? Check out our BIG Life page for more interesting stories from our team and links to our Instagram and career opportunities.