How Values and Team Spirit Builds a Unique Culture at Bits In Glass
By Pamela Hampel, Bits In Glass
It's been a whirlwind year for BIG.  The HR team has been working on a number of exciting initiatives. Funny enough, one of our projects had a surprising and resounding impact. We took a simple team-building event that had been batted around over the past few months and aligned it to our corporate values rebrand.  
BIG has an active Social Club with an ever-changing variety of members attending our monthly planning sessions.  The club tries to ensure that events are repeatable at all of our office locations and include as many of our remote workers as possible.
Over the past few months, the idea of cocktails and canvas paint night was thrown into the suggestion bucket but we kept putting it off with the intention of pulling it out again once the temperature dropped. At our most recent planning session, we landed on it, and it quickly came together.  
While researching local vendors, we stumbled upon Raw Canvas. They have a brick and mortar location in the Kensington area of Calgary. They have also partnered with local bars in Toronto and Edmonton.  While booking the dates with the owner Chrisann Bodi, she suggested a collaborative piece which has been a success with her other corporate clients.
It took a bit of thinking what we should paint when I remembered our Director of Marketing, Carol Sykes, had designed a beautiful image incorporating our recently released corporate T2L2C values of Team, Leadership, Customer Focus, Trust, and Learning. We had intended to have the values printed as vinyl wall decals and hung in each of our offices. I reached out to Carol and asked if we could steal that design and have each location paint it instead. Carol was immediately onboard – she could see the impact having our team contribute to piece that would be hung proudly in each office.
The paint nights were a resounding success. Each team member worked on 1 -2 canvases and they strategized with their neighbour to ensure a flow from one piece to the other. As the cocktails flowed it became apparent that for each piece to be successful we would have to rely on teamwork and camaraderie, which proved to be as natural as breathing for the BIG team.  The project provided an environment for a less formal discussion of how the core values came to be and how we live them each day. It also brought out a healthy competitive spirit amongst the different offices!
We were thrilled that this cross-departmental event helped institutionalize our core values and team spirit and look forward to using it as a nice conversation starter for our new hires and visitors. We're looking forward to an exciting New Year at BIG!
Edmonton Office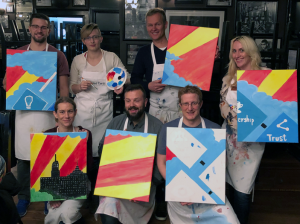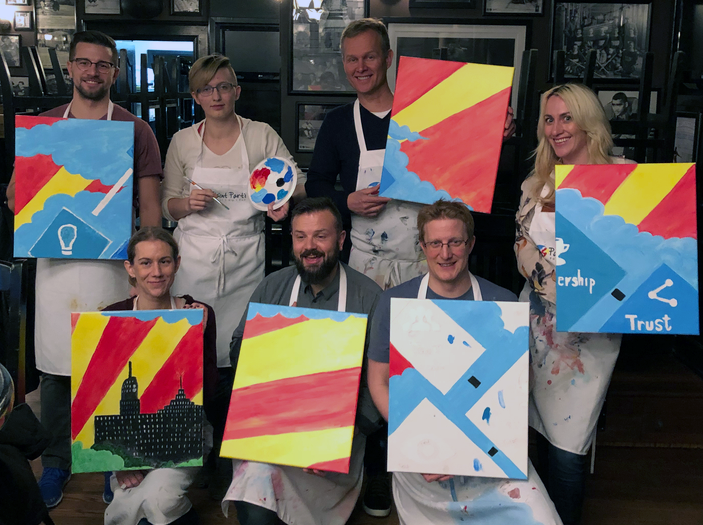 Toronto Office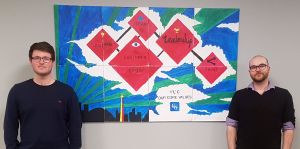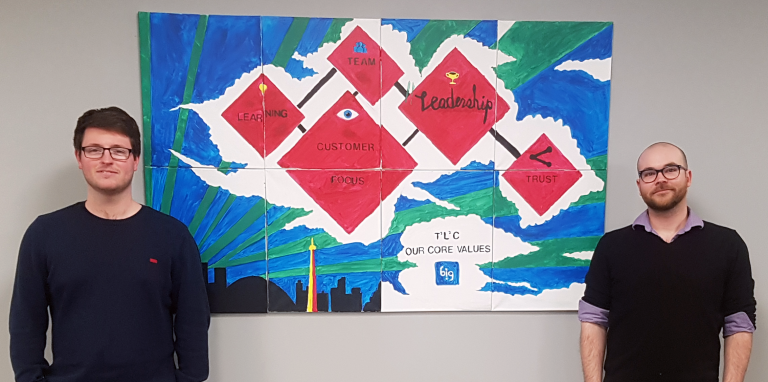 Calgary Office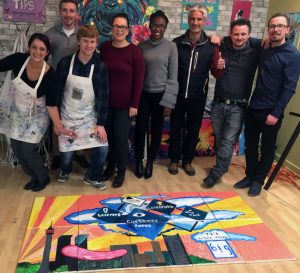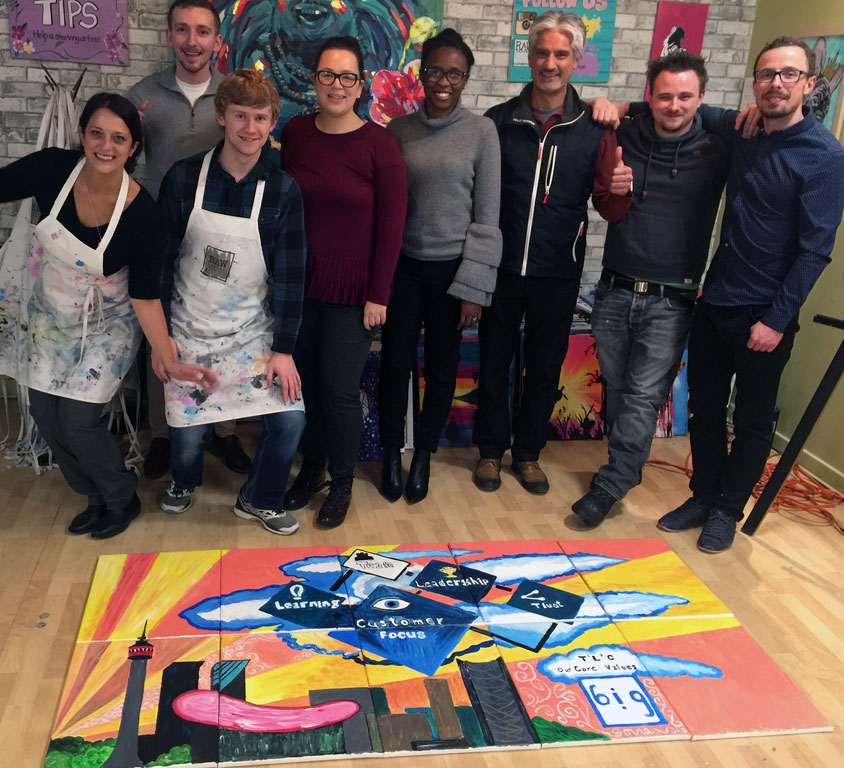 Denver Office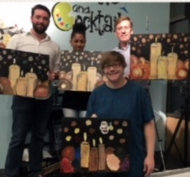 —————————–
About the author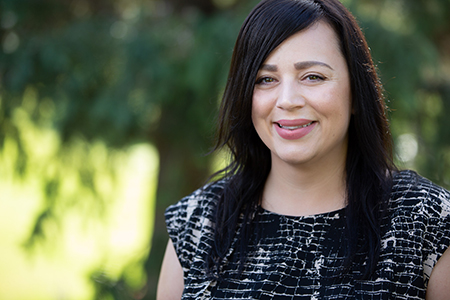 With more than 10 years of Human Resources experience working in interactive marketing and the oil and gas sector, Pamela has significant expertise in employee relations, strategic planning and consulting. Her diversified experience acquiring high performing talent, HR programs, training and development, employee relations, succession planning, and compensation management, have helped the company scale while maintaining our strong team culture. Now she leads a team of HR professionals that share her passion for technology and culture.