Last week the team at Bits In Glass had the pleasure of attending Appian World 2023 in San Diego. Appian World brought together professionals from various industries to explore the latest developments and innovations in end-to-end process automation.
The party started early as we invited our clients on the BIG Boat Cruise! We sailed into the sunset on the Emerald Hornblower and enjoyed an evening full of fun. Guests sipped on our BIG Blue Signature Cocktail, enjoyed a delicious dinner and we even squeezed in a game of Jenga.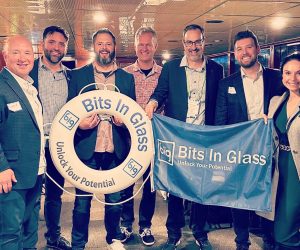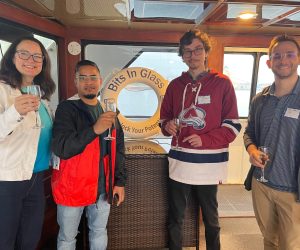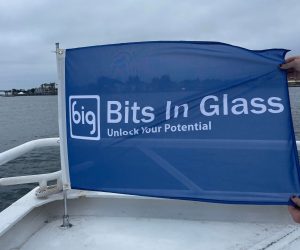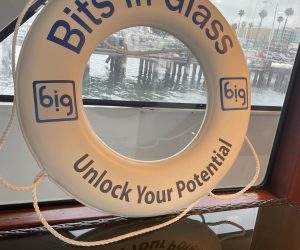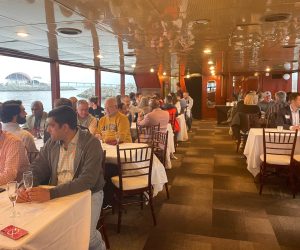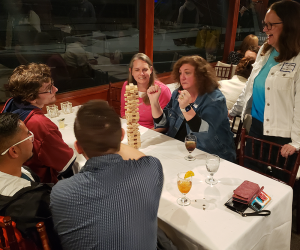 As a 15 year Appian partner, Bits In Glass is an active member of the Partner Product Council where we get to share our feedback and hear the latest roadmap coming to the Appian platform.  We are particularly excited about the leadership of Appian with harnessing private AI.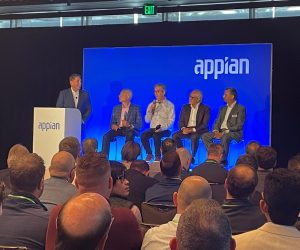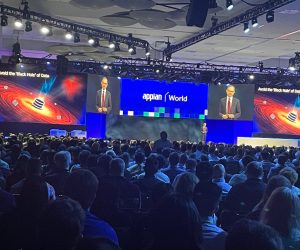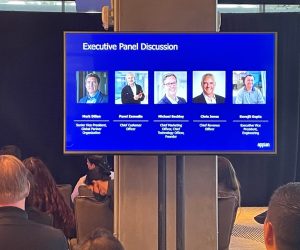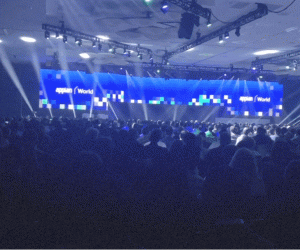 The agenda featured insightful keynote speakers, informative breakout sessions and hands-on workshops that showcased how low-code can help organizations streamline their processes, accelerate their digital transformation, and drive better outcomes. 
The BIG team featured our ServiceQue solution – built on Appian – it is a scalable solution for IT service ticket management, and was specifically designed to meet the service management challenge for businesses of all sizes at a much lower price point.
ServiceQue enables organizations to support unique service request needs across various business units. With the ability for business users to easily create, configure, and manage custom ticket types and workflows, ServiceQue is a one-stop-shop for IT service ticketing.  
The powerful dashboards and reports provide essential insights into root causes, service ticket volumes, and turnaround times to identify issues and gaps and reduce unnecessary spending.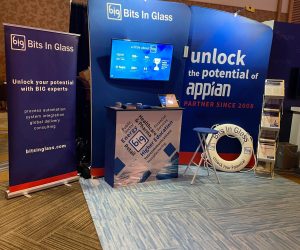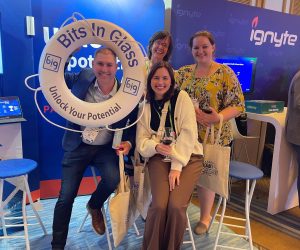 One key theme this year was AI.  Many breakout sessions spoke about how Artificial Intelligence (AI) has rapidly changed in recent years. Advances in deep learning algorithms, coupled with the exponential increase in computing power and the availability of large datasets, have led to significant breakthroughs in various fields. 
Appian announced the release of Appian AI Skill Designer – a simple and powerful way for organizations to create custom AI machine learning models on their private data.  This enables companies to create unique AI solutions tailored for the business without the need for data science skills.  
AI is now being used in a range of industries, from healthcare to finance, transportation, and beyond. AI is revolutionizing the way we live and work by enabling machines to understand, reason, and learn in ways that were once thought impossible. 
AI is also becoming more accessible to the masses, with the advent of low-code and no-code platforms, democratizing its use and empowering individuals to leverage its power to solve problems and create new solutions. As AI continues to evolve, we can expect to see even more groundbreaking applications that will change the way we interact with the world around us.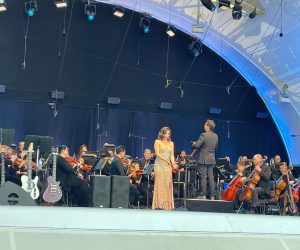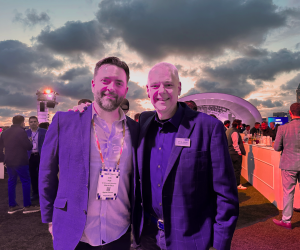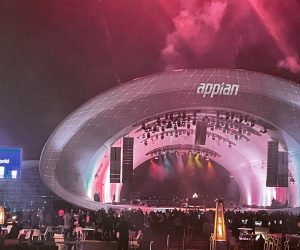 The conference ended on a high note with a spectacular finale featuring a beautiful performance by the San Diego Symphony followed by fireworks. As the night went on, the DJ played some fantastic music and was followed by an amazing cover band. We loved indulging on the mini burgers, tacos, and other delicious snacks. It was an unforgettable evening filled with fantastic entertainment and culinary delights.