Webinar: "How to Manage API Calls Using Salesforce Batch APIs"
Have you experienced issues with API limitations when handling multiple records in Salesforce? This common problem is addressed next in our BIG Expert webinar series. Join Aaron Wentzell, Bits In Glass' Director of Professional Services, who will walk us through how to maximize API call limits while dealing with large record sets.
During this webinar you'll learn about: 
Using the MuleSoft Salesforce connector to integrate large amounts of data efficiently
Optimizing your batch style 

integrations and data synchronizations 

Effective error handling strategies for bulk API usage 

Staying under your Salesforce API rate limits
Speaker Bio: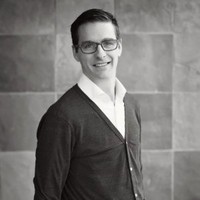 Aaron Wentzell- Director of Professional Services
Aaron is one of BIG's MuleSoft Subject Matter Expert and all-around MuleSoft Practice Lead for the last 2 years. Aaron brings over 20 years of expertise in IT Development to BIG and specializes in the design and development of enterprise-level migration, integration, and web-based technologies.