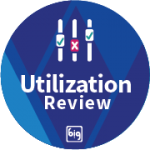 During this on-demand webinar, Bits In Glass' Delivery Manager and Subject Matter Expert, Jonathan Delulis, walks us through the Utilization Review Accelerator now available on Appian's AppMarket.
The Utilization Review Accelerator is a modular and easily configurable application for healthcare payers that help meet expectations for timely referral request turnarounds, and ensure that members are getting the right level of care.
Some of the key features and functionality include:
Ongoing reporting approvals which reduces complexity
Data Hub for visibility and reusability
Clinical review
Administrative configuration
Operational reporting
See a full list of our upcoming BIG webinars here.