Take your integration strategy to the next level with digital workers

By Aaron Wentzell
According to Dresner Advisory Associate's 2020 Data Pipelines Market Study, summarized by Forbes, over 80% of enterprise business operations leaders say integration is critical to ongoing operations. Additionally, nearly 70% of enterprises are placing a high priority on integration, with another 24% planning to in the next 12 months.
These stats don't come as a surprise to us, as we understand the value of connecting your systems, applications, devices, and data. Integration gives you more streamlined and efficient processes, improved real-time visibility, better customer service and satisfaction, cost savings, and the list goes on.
On its own, integration helps organizations stay competitive and meet the evolving and changing needs of customers. But did you know you can extend the reach of your integrations as well as accelerate their delivery by leveraging the power of digital workers, a.k.a. software robots powered by robotic process automation (RPA)?
What's RPA?
As our BIG expert, Josh Painter wrote in his blog post, A beginners guide to RPA, robotic process automation (RPA) uses digital workers to automate and execute business tasks the same way an employee would, reducing the amount of human involvement required for repetitive, back-office tasks. Plus, they can complete the work 24 hours a day, 7 days a week, 365 days a year.
According to Gartner, RPA software revenue grew 63% in 2018 to $846 million, making it the fastest-growing segment of the global enterprise software market. Plus, Forrester predicts the RPA market will grow to $2.9 billion in 2021.
So why combine integration and RPA?
Integration, and specifically APIs (application programming interfaces), can struggle when there's no modern way to access and process data. Invoicing, for example, is a strong use case for RPA to show its value in being added to the integration team.
An organization regularly receives invoices in multiple formats ranging from PDF email attachments and paper copies to web versions or even faxes. Usually, the finance team has to collect and transfer all the data from the various invoice formats into a database. This poses a challenge for the organization as it requires a lot of employee time and has human error risks with the manual nature of the data entry.
RPA digital workers can be added to automate the collection and input of invoice data from the various formats into the database. They have the ability to look for new invoices from particular directories, flag them as received, and leverage integrations already in place to evaluate the invoice against other records to ensure it's valid. If it is, digital workers can capture and input the data into the appropriate database, again by accessing APIs already in place to integrate and connect systems.
Plus, they can even take it one step further by initiating payment of the invoice if no discrepancies are found during processing. This is all made possible by digital workers using pre-built APIs to access the different systems and data required for invoicing. Overall, resulting in a faster and error-free invoice process that allows employees to focus on higher-value tasks.
So what does this all mean? Well, this example shows how RPA digital workers can be used to perform automated tasks the same way an employee would while pre-built integration can provide access to all the systems required to complete the tasks. It's a win-win!
So what are you waiting for?
Integration has so many benefits on its own, as does RPA. But as you can see, leveraging the power of digital workers to take your integration strategy to the next level will not only reduce the amount of manual intervention required for your daily operations but also increase your processing speed to return more to your bottom line.
If you want more, check out our webinar on how MuleSoft APIs and Blue Prism RPA can work together to help you unlock your potential.
About the author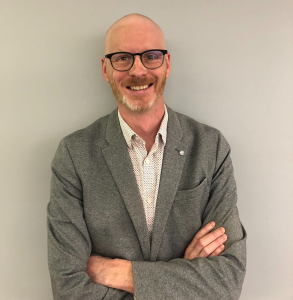 Aaron is the Director of Professional Services for the MuleSoft Practice at Bits In Glass. He specializes in the design and development of enterprise-level integration, migration, and web-based technologies. Aaron brings over 20 years of expertise in IT Development, ranging from start-ups and small companies to large enterprises working on volatile markets. Outside of work he enjoys cycling, spending time outside with his dog, and downhill skiing.