---
DIGITAL WORKFORCE AUTOMATION

with Blue Prism
Let bots do the grunt work.
It's true; not all work is the same. Automating repetitive, boring and low-skill tasks for white-collar workers frees them to do the higher value tasks their brains are best suited for. Utilizing bots builds productivity and adaptability, is secure, and lowers costs. Intelligent Automation enables you to scale capacity by automating individual or group processes that are inhibiting your human workforce, and your company from achieving accelerated growth.
Bits In Glass and Blue Prism    
Companies are looking to digital technologies to give them an edge when it comes to improving customer experiences and service delivery.  Whether you need help cutting through the complexity to identify processes that are ideal for automation, getting your robotic process automation programs up and running, or you want to take your Blue Prism implementation further, Bits In Glass (BIG) can help your business do better. Our Blue Prism consultancy ensures you are in the hands of certified knowledgeable experts, while our pure Agile Delivery capabilities get you the results you need faster.
Deep Industry Expertise
It's time to move beyond manual processes. For 14 years BIG has been at the digital heart of most major industries helping companies transform into superstars with leading edge of technological solutions and implementations.
As Appian's Regional Partner of the Year 2017, and MuleSoft's 2017 Delivery Partner of the Year, BIG is known as an insider's insider. Highly recommended and trusted, we work behind the scenes to help enterprises like yours become fast and flexible market leaders through the use of innovative technologies that accelerate all aspects of your business.
As trusted advisors and technology partners, our team uses agile methodologies for rapid results, ensuring you realize maximum value quickly.
Effective. Battle tested. Trusted.

Health Care
Automate and Integrate with closed systems

Financial Services
Leverage automation to perform routine tasks for increased efficiency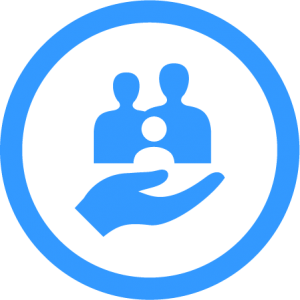 Insurance
Improve profit margins and transform customer experiences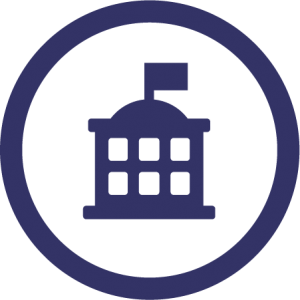 Public Sector
Utilize the Digital Workforce to deliver your mission effectively and securely
Not sure where to begin? Our BIG experts can help you determine your needs – we will provide an assessment of your existing Enterprise Architecture, by looking at current, future and transitional states. Then, based on your objectives and needs, a roadmap towards a target maturity level is developed. We help establish the automation program by providing:
An outcome-driven assessment of your current and desired state.
Enterprise Architecture processes mapping including helping you determine which processes are best suited to automation, and which are not.
Show you how to avoid common pitfalls in automation and establish best practices.
A list of architectural principles, standards and artifact templates.
Provide an innovation lab to help in keeping up with technological advancements.
Support for the path to your desired maturity by providing our own staff to fill skills, resource gaps and cross-training.
We put our Blue Prism experts into action and are able to maximize its state-of-the-art capabilities quickly, easily and affordably.
The Blue Prism platform allows you to rapidly identify and create automated processes, and when coupled with BIG's pure Agile Methodology, your automation targets roll-out quickly and efficiently. You get:
Universal and consistent back office automation platform with embedded controls and governance that is code-free and managed by your organization.
Tools to help you quickly target processes and create a Digital Workforce that is secure, consistent, resilient and scalable.
Centralized capability for managing and implementing process automation across multiple platforms and technologies.
 Identify and update individual system touch points, enabling you to respond to system changes more swiftly without any coding and without the need to initiate a formal software project.
Blue Prism offers Centralized Management to ensure absolute policy compliance, scalability and IT approval. Blue Prism is not cumbersome like IT built automation, it is flexible and easy to use.
Unlike desktop automation, which uses short "record and replay" commands for automating tasks, Blue Prism offers Centralized Management to ensure absolute policy compliance, scalability and IT approval.
Blue Prism's Digital Workers can do repetitive tasks far more quickly, accurately, and tirelessly than humans. By using RPA for more repetitive, mundane and error-prone tasks, human staff can focus on other tasks requiring human strengths such as emotional intelligence, reasoning, judgment, and interaction with the customer.
Blue Prism is not cumbersome like IT built automation, it is flexible and easy to use. Through our use of distributed Software Robots, Blue Prism is highly scalable and can be provisioned in the cloud or as an on-premise enterprise deployment. And the grid-based architecture enables high availability, high performance, failover and disaster recovery scenarios to be provided as well as addressing potentially significant seasonal variations in operational demand.
Blue Prism leverages 16 years of working with the most secure commercial organizations in the world for absolute bullet-proof security. Today Blue Prism automation software is compliant with the following standards, making it the most secure and scalable RPA solution for government agencies: