COVID-19 Remote Care Application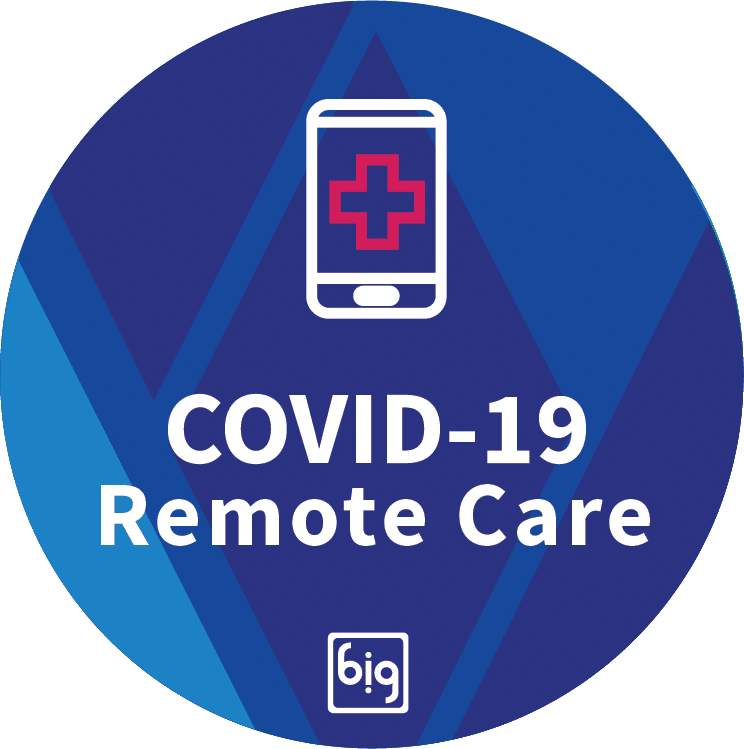 Our COVID-19 Remote Care application helps healthcare providers filter, manage, and monitor patients during a healthcare pandemic. The provider interface includes test tracking, result notifications, automatic follow-up steps and forms, quarantined patient management, and message alerts. The mobile-friendly patient interface allows individuals to easily take a symptom assessment, send messages to their provider, and manage their quarantine and follow-up if they test positive. COVID-19 Remote Care connects providers and patients for streamlined care.
BENEFITS ‹
Limit staff exposure to potential risks ‹
Reduce workload for call center staff
Monitor and communicate from one central system ‹
Enable real-time data with wearable compatibility ‹
Restrict use of critical hospital resources ‹
Limit testing to those who need it most ‹
HIPAA compliant
FEATURES
Provider Portal:
Allows for direct messaging with patients ‹
Includes a work queue for remotely monitoring and managing patients who have tested positive ‹
Provides lab system interface for logging test results ‹
Creates automatic follow-up tasks for patients and providers ‹
Reports on quantitative operations and population metrics
Patient Portal:
Includes mobile-friendly symptom assessment form with pre-built logic for testing requirements ‹
Allows for in-app messaging with care provider ‹
Ability to access and view patient record, test results, educational materials, and next steps in care‹
Provides steps and notifications for the quarantine period
Check out the overview on our COVID-19 Remote Care Application here.