---
About AWE
Alberta Women Entrepreneurs (AWE) is a not-for-profit organization dedicated to enabling women to build successful businesses. The organization provides unique programs and services to potential and existing women entrepreneurs through mentoring, advising, financing, and skills and network development.
With more than $6 million under management, AWE needs to ensure that there is proper management of the asset pool at all times and that they are creating economic value and opportunity for women entrepreneurs. As a non-profit organization, AWE also needs to provide detailed reporting to understand sponsors to maintain and expand opportunities.
---
The Challenge
AWE was using a system for data collection that could only gather limited information across the organization and data needed to be checked and any issues fixed manually. These processes were difficult, and provided limited business intelligence.
Over the past 10 years, the organization has experienced several significant changes including a new CEO and staff recruitment and attrition, and an organizational strategic shift to embracing a proactive goal-oriented approach. To meet these initiatives, AWE required better insight into its workflow data and processes to inform its decision making.
A customer relationship management (CRM) system was identified as a key solution for providing better service, gaining business insight, and helping to automate and digitally track internal processes.
The Solution
AWE leveraged a BIG customized Salesforce solution to manage key program processes, including client details and interactions. The solution was also required to streamline and facilitate the reporting process.
The key solution was the Salesforce out-of-the-box reporting system. Prior to installation of Salesforce, the user needed to go into the backend of their legacy system and code the report. BIG worked closely with AWE to understand the nature of the reporting it required. BIG customized the Salesforce installation so that the user is able to drag and drop features and filters to customize reports without having to understand the backend coding, empowering users to create a report using any piece of data existing on the system.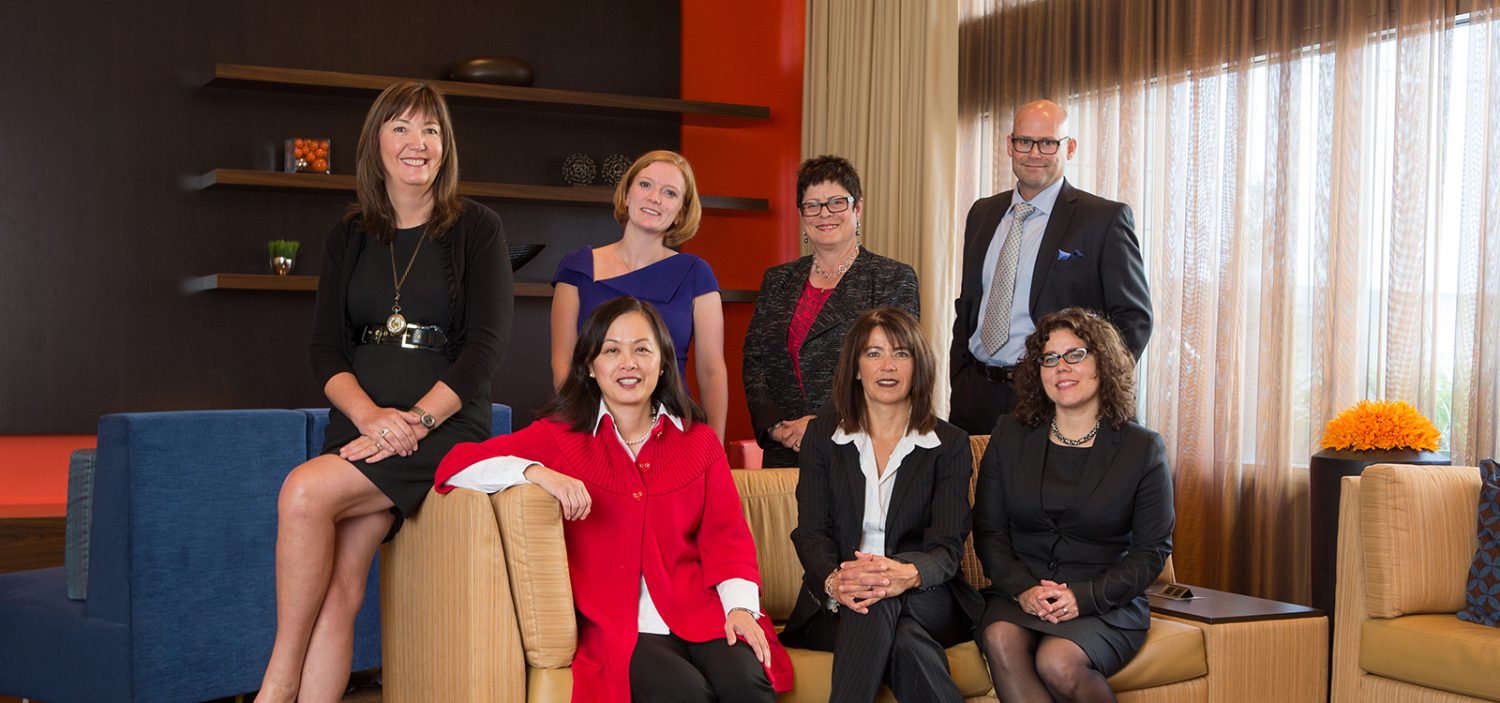 "Continuously improving our ability to leverage technology that better supports women entrepreneurs provides us with a great opportunity to increase the engagement and impact of women business owners in our community and economy.
Having a system that accommodates flexibility in the data we collect and how we can use it to make decisions to improve our organization helps us make the best use of our resources and achieve our mission to support women entrepreneurs at all stages of business""
– Marcela Mandeveille, CEO
---
Using the BIG installation of Salesforce, AWE can track and manage services to clients including most of the loan program including the loan application, approvals, loan document generation, utilize risk management and mitigation, and provide detailed reporting across the client lifecycle. Administrative resources were freed to focus in other areas.
Also, AWE can now use Salesforce to generate reports to support fund use as needed. For example, a report on how their lending aligns to federal government priorities. The result is an improved orientation to funder priorities and better management of resources. In addition, Salesforce enables AWE to adapt when needing to meet new requirements, for example, reporting outcomes and activities for special projects while keeping visibility into the economic and community impacts of all of its programs.
Finally, using the customized installation of Salesforce that BIG provided, AWE is also able to demonstrate success using supporting data. For example, they can now provide proof points that they have clients in every industry, are growing at 14 percent year over year, and can show more than 600 percent growth in some of their verticals.
Click here to download the full solution
Get a Quote for a Project Like This