Loan Origination Application
Want to simplify the loan process, eliminating the complexity, errors, and delays in paper-based processes that are key contributors to customer dissatisfaction?
Let Bits In Glass and Michael Heffner, VP Global Capital Markets & Banking Industry Lead at Appian, show you how you can process the most complex loan applications – personal, commercial or agricultural – using one intuitive, easy-to-use cloud application.
The webinar will show you how the application can:
Automate manual tasks in the loan origination process
Be customized to work for any business or institution
Address the lifecycle of a loan
Be Integrated with other products to provide a single, unified view of a borrower, reflecting a simple view of every facet of their financial profile.
Utilize the strongest security in the cloud
Be optimized for mobile use
Integrate with other systems (core banking or legacy systems)
Allow you to gain clear visibility into all processes
Register for the webinar today to learn more about how Bits In Glass and Appian's Loan Origination application can increase customer satisfaction while maximizing wallet share.
Speaker Bio: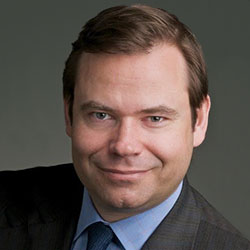 Michael (Mike) Heffner
Vice President – Global Banking and Capital Markets Industry Lead, Appian
Mike Heffner leads Appian's Financial Services practice globally, with an industry team that partners with FS firms to enable their digital transformations.  Mike brings over twenty years of experience driving innovative approaches to problem-solving within banking and capital markets. Prior to Appian, he was Managing Director, Business Transformation at State Street Global Markets, and also held management roles at Charles Schwab & Co., and Accenture.  Mike holds BSBA in Economics from the University of South Carolina, and an MBA from Babson College.
About Bits In Glass
Bits In Glass is an award-winning software consulting firm that helps companies outpace the competition, drive rapid growth, and deliver superior customer value through the use of technology.
Our expert consultants find the most innovative solutions to solve the most complex business challenges across multiple industries and verticals. With hundreds of years of in-house experience, we are the partner of choice for many business transformation projects, working with market leaders who are disrupting and driving transformation across every aspect of modern business.
Find out why leading technology companies partner with Bits In Glass including Appian (Business Process Management), MuleSoft (API-Led Systems Integration), Blue Prism (Robotic Process Automation) and Salesforce.com (Customer Relationship Management).
For more information about Bits In Glass, visit www.bitsinglass.com and follow us on LinkedIn, Twitter, or Instagram.