7 key considerations for unlocking your back office:
Part 2

By Lee Humeniuk
This blog post is part 2 ina. series. Check out part 1 here.
At this point, you've taken a long hard look at what's going on internally in your organization. You're aware of what the organization needs to start promoting growth, so let's look to the future. Continuing from part 1 in this series, here are some more things to consider during the planning of your next big project:
5. Future integrations
Thinking about future integrations that your organization may want to implement has a direct impact on solution architecture. It's not often that you can scale a solution by packing all of your business requirements into one or two apps. We suggest splitting your solution into smaller pieces. Create a network of APIs over time that will help you maintain flexibility as time goes on, and that fits perfectly into your development lifecycle.
6. Subject Matter Experts (SMEs)
Anticipate your customer business questions. Having go-to people who are highly knowledgeable and accessible and who can answer any business-related question is a necessity for a successful project. All too often we see that an "integration expert" may have integration experience, but rarely do they also have industry expertise,  i.e they can create a banking API, but shouldn't give banking advice. Make sure your front-facing SME's also have the breadth of knowledge your customer is likely to call upon, or that there is someone internally they can call upon for specialized industry knowledge.
7. The stack
Of course, reliable middleware is key – it's the glue between all of the pieces. Accessible API design tools, reduced implementation time with Anypoint Studio, and API management and monitoring with Anypoint Platform. However, we often need to consider the end systems we interact with. Are we accessing a database? If not, do we need to store state for any reason? Should we implement a caching solution with a 3rd party i.e Redis? Do we need to stand up our own OAuth provider for authentication? The system stack lays the foundation for what is possible with your next integration project.
To find out more about how we can help you with your API Connectivity projects visit our system integration service page.
About the author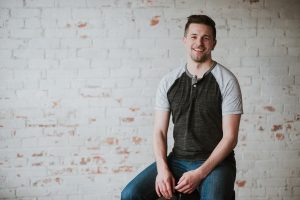 Raised in Beaumont, Alberta, Lee grew up playing hockey and struggling with math. Often sarcastic and always a dreamer, you'll find Lee at the local pub enjoying a Guinness whilst laughing at his own jokes and pitching the next big software project. Read more of Lee's blogs here.