How Do You Manage Member Benefits?
By Jon Deiulis, Bits In Glass
Member benefit details are a central piece of a health plan's operations, they are a central component for sales and enrollment, claim pricing and adjudication, and monitoring the accumulation of deductibles and out of pocket costs by the plan's membership. Even though this information is central to these processes and many other operational touchpoints, many organizations still rely on Microsoft Excel and Word to manage the creation, review, federal/state filing, and subsequent operational distribution of these plan designs.
Relying on manual processes present challenges for the benefit analysts as they work to define, review, and approve plans in advance of critical deadlines. When changes are required, the decentralized nature of managing the plans in excel forces administrators to manually update plan data within dependent systems and documents where latency and human error can negatively impact operations.
Enter Benefits Coverage Manager (BCM), an Appian Accelerator from Bits In Glass
BCM provides a centralized system for health plans to configure, review, and distribute benefit details throughout your organization.
Benefit Analysts and Managers can create and manage a summary list of services that may be associated with one or more plan types (i.e. medical and pharmacy plans) and can set guardrails around member cost shares to ensure that they are defined within organizational standards.

Plan service coverages may be set based on the respective coverage tiers, and data points are aligned with CMS' coverage calculator to ensure compliant values are produced for your summary of benefits and coverage (SBC) Documents (stay tuned for a follow-up blog that explains how Blue Prism can  produce these!)

Sales users can search for approved plan designs to utilize as a template when customizing plans for prospects.

Administrators can bundle medical plans with other Riders (i.e. pharmacy, dental, vision, etc) to create comprehensive coverage packages from multiple plan portfolios.

Plans are passed through approval workflows to ensure that they are evaluated and approved by organizational stakeholders.
By empowering these user's BCM provides them with the ability to create organizationally and federally compliant plans quickly and efficiently shortening the lead times associated with bringing your plan to market and providing a central hub for benefits data to be distributed to support activities such as:
Document generation and coverage calculations for state and federal filing

Plan sales and member enrollment

Claim adjudication and pricing

Member accumulator management
These are vital to a health plan's operations, but let's talk for a minute about how you could leverage BCM to provide more value to your members.
What are you doing about health literacy and price transparency?
With this framework in place, health plans can begin taking steps to provide more benefits to their members by providing improved price transparency and health literacy. A recent study published in JAMA Network found that nearly 30% of Americans delayed or declined care due to perceived out of pocket costs associated with preventive and non-preventive care by those with a low health insurance literacy. In reality, many of these services would have been covered in part or potentially completely by insurers based on requirements put forth by the Affordable Care Act. So, how can we empower a member to shop for their care the same way we are able to find the best deal on almost any other good or service?
A good start is developing a pricing tool – the American Medical Association (AMA) proposed this and 8 other strategies for increasing health care transparency back in 2015, with the end goal of encouraging members to make value-based decisions when evaluating prospective services. The core deliverable of these strategies is to create an informed "shopper" much like other buying experiences leveraging the wealth of data that is available between the member, provider, and insurer.
While this is undoubtedly a lofty goal, it can be achieved – but it starts with getting control of your benefits data.
Check out this exciting new Appian Accelerator on the Appian App Market.
About Jon Deiulis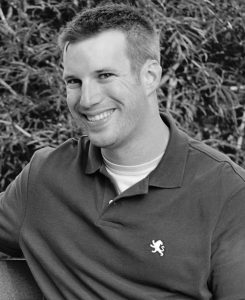 Jonathan has over 9 years of experience in Healthcare IT, providing services in both Payer and Provider organizations. He is responsible for delivering custom solutions to Bits In Glass' customers and is passionate about improving how healthcare is delivered through technology. Born and raised in the Boston area, he's an avid fan of the Celtics, Patriots, and Red Sox and if there isn't a game on he's probably playing with his dog Sully.
About Bits In Glass
Bits In Glass is an award-winning software consulting firm that helps companies outpace the competition, drive rapid growth, and deliver superior customer value through the use of technology.
Our expert consultants find the most innovative solutions to solve the most complex business challenges across multiple industries and verticals. With hundreds of years of in-house experience, we are the partner of choice for many business transformation projects, working with market leaders who are disrupting and driving transformation across every aspect of modern business.
Find out why leading technology companies partner with Bits In Glass including Appian (Business Process Management), MuleSoft (API-Led Systems Integration), Blue Prism (Robotic Process Automation) and Salesforce.com (Customer Relationship Management).
For more information about Bits In Glass, visit www.bitsinglass.com and follow us on LinkedIn, Twitter, or Instagram.