Home Health Management Easy with New Bits In Glass (BIG) Appian Accelerator
By John Ponton, III, Senior Appian Developer, Bits In Glass
The Home Health Manager (HHM) is a new application by Bits In Glass (BIG) on the Appian App Market Exchange and addresses the challenges of nurses caring for patients in their homes rather than in a medical facility. For instance, how does a Nurse Administrator see where their nurses are in real-time, and what the status is of each appointment? How can the nurses in the field be held accountable for being at the right place at the right time, caring for the right patient? How does the nurse in the field quickly and accurately log the services they've provided for their patient and then know how to get to their next appointment? The HHM application by BIG answers these questions and more.
For the Nurse Administrator, charged with scheduling and managing nurses in the field, the application provides excellent visibility into the appointment landscape for any given day, presenting real-time data on nurse and appointment statuses, appointment duration calculations, and heads up alerts when an appointment exceeds its expected duration. In addition, the Nurse Administrator can communicate directly with nurses in the field and re-assign appointments on the fly as schedules change, all from one convenient and intuitive interface that is fully customizable. BIG's HHM application also provides a scheduling tool that auto-suggests the next logical time to schedule an appointment for a given nurse based on their current schedule and includes a customizable buffer to account for travel times between appointments.
For nurses in the field, the HHM application was built with mobile access in mind, replacing reliance on stacks of paper with the ease and convenience of tablet functionality. To perform their duties, each nurse is presented with their specific list of appointments for the day, which includes an integration with Google Maps that shows a map with their appointment locations flagged to provide a high-level view of the day's travel. Even better, clicking an address from within the list of appointments will open Google Maps navigation and provide directions to the address from the nurse's current location.
To ensure a nurse is where they claim to be, upon starting an appointment they are required to provide real-time documentation of the patient property, as well as the patient themselves. With the Appian mobile application, this could be a photograph, barcode scan and even a signature captured right from the device, without having to navigate away from the application.  The nurse can also perform all their duties right from the tablet, including logging patient vitals, documenting services rendered, and capturing pertinent observations that are all immediately communicated to a central database or API integration. For the sake of ensuring a nurse's safety, in the event of an altercation within the home, they have access to an inconspicuous emergency Initiation system that immediately alerts the Nurse Administrator at the press of a button.
BIG's Home Health Manager application addresses the primary concerns of health care that is moving away from medical facilities to in-home patient care. Now administrators will know that nurses are compliant with their duties and safe in the field while having clear visibility into the appointment landscape.
To find out more about this exciting new application, visit the Bits In Glass HHM Accelerator listing on the Appian App Market or at Bitsinglass.com.
_________________
About the Author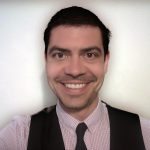 Born in the Bahamas and raised across the US, John found a love for philosophy and logic before finding his niche in coding. For the past 4 years, John has been an Appian Developer pushing boundaries and innovating new solutions while being a proud father of 2 ducks, Gwynnie, and Ruby.
About Bits In Glass
Bits In Glass is an award-winning software consulting firm that helps companies outpace the competition, drive rapid growth, and deliver superior customer value through the use of technology.
Our expert consultants find the most innovative solutions to solve the most complex business challenges across multiple industries and verticals. With hundreds of years of in-house experience, we are the partner of choice for many business transformation projects, working with market leaders who are disrupting and driving transformation across every aspect of modern business.
Find out why leading technology companies partner with Bits In Glass including Appian (Business Process Management), MuleSoft (API-Led Systems Integration), Blue Prism (Robotic Process Automation) and
Salesforce.com
(Customer Relationship Management).
For more information about Bits In Glass, visit www.bitsinglass.com and follow us on LinkedIn, Twitter, or Instagram.