Event-driven approach joins BIG's line-up of technology offerings
By Scott Heather, Bits In Glass
Bits In Glass is excited to announce a new partnership with VANTIQ — the world's only Agile, event-driven application platform!
VANTIQ is an exciting addition to our line-up of impressive technology partnerships — we're also trusted partners with Appian for business process automation, MuleSoft for systems integration, and Blue Prism for robotic process automation. Adding an event-driven platform allows us to elevate the digital transformation journey by helping organizations ensure the safety, security, and health of their people and systems.
What's an event-driven approach?
1. SENSORS DETECT ACTIVITY
Events stream in from sensors or cameras, Internet of Things (IoT) devices, business systems such as enterprise resource planning (ERP), or customer relationship management (CRM) systems, or mobile devices.
2. REAL TIME DATA FLOWS
As data flows in real-time, an event-driven application continuously looks for situations of interest.
3. APPLICATION CONNECTS SYSTEMS
The application connects to other systems, including legacy databases and machine learning algorithms, to add additional context.
4. SYSTEMS TAKE REAL TIME ACTIONS
As a result, specific actions are taken in real-time by people and/or machines – as directed by the application.
5. PROCESS CONTINUES
As a result, specific actions are taken in real-time by people and/or machines – as directed by the application.
What can an event-driven approach do for you?
Real-time, event-driven applications can take your digital transformation to the next level by reducing complexity and streamlining communications. Events of interest produced by any source are sensed, analyzed, and delivered directly to the relevant applications in real-time. The reactive nature of event-driven architecture means that the system is much more flexible to large amounts of data coming from many separate systems.
VANTIQ's event-driven platform allows businesses to quickly build and deploy real-time software applications using the latest advances in IoT, machine learning, and edge computing. When actions need to be taken in real-time, when every second counts, VANTIQ has what you need. Learn more about event-driven platforms here.
Where can an event-driven approach be used?
Event-driven applications have a variety of use cases to enable the next generation of solutions for digital businesses. To name a few:
Healthcare
Monitor and respond to patient needs and movements, track inventory and assets, and respond to issues and alerts in real-time.
Financial services
Integrate multiple systems-of-record to enable client services staff to provide the best advice and take effective action.
Smart cities
Enable both individual and integrated systems across a city to monitor situations and coordinate complex actions in real-time. Learn more.
Manufacturing
Increase production speed and product quality by dynamically coordinating human-machine collaboration. Learn more.
Why is VANTIQ's event-driven approach unique?
VANTIQ is a low-code, high-productivity development environment. Because it provides an abstraction for event-based applications, there is typically a 10x improvement in productivity across the entire development lifecycle from creating the application to distribution.
VANTIQ dramatically reduces time-to-market, significantly lowers development and maintenance costs, and provides maximum agility in response to constantly changing operational requirements.
So what does all this mean for you? With an event-driven approach, you can further unlock your potential by analyzing how events are occurring and changing throughout your business operations in real-time. Then, your people and machines can collaborate on the most appropriate actions for the biggest impact. The best part? VANTIQ can be distributed in any environment, no matter where data is coming from and connects your devices, systems, and people together in real-time!
—————————-
Like this content? Subscribe to our blog for all the latest updates!
About the author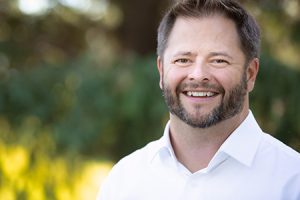 As our Vice President of Professional Services in the US and Practice Lead for Blue Prism and VANTIQ, Scott is responsible for the overall performance and execution of these lines of business, as well as the strategy for implementation and customer success. He has over 19 years of Information Technology experience with a focus on deploying business process solutions on a variety of enterprise software platforms. Outside of work Scott is a heavily involved father of four and a dedicated Green Bay Packers fan.
About Bits In Glass
Bits In Glass is an award-winning software consulting firm that helps companies unlock their potential to transform, outpace the competition, drive rapid growth, and deliver superior customer value. We excel at solving complex technical business transformation, automation, and connectivity problems that provide maximum value and the best possible outcomes for our customers.
Find out why leading technology companies partner with Bits In Glass, including Appian for business process management, MuleSoft for systems integration, Blue Prism for robotic process automation, and VANTIQ for event-driven architecture.
For more information about Bits In Glass, follow us on LinkedIn, Twitter, or Instagram.