BIG's DocuSign Utility | Simplifying the Signature Process
by John Ponton, Bits In Glass
In today's fast-paced world of 24/7 access and communication, it's imperative to keep business workflows up to speed, especially when it comes to sending important documentation for reviews and sign-offs and then communicating a successful signing event to the right audience. That's why Bits In Glass (BIG) built an integrated utility with DocuSign APIs on the Appian platform.
DocuSign's industry-leading functionality combined with Appian's proven and trusted BPM platform is an excellent combination to achieve a quick and efficient signature workflow. Using the DocuSign Utility, documents that require a signature can be pulled directly from Appian, the DocuSign platform, or uploaded directly from a desktop or server. Signatures can be requested from within Appian by generating embedded signing ceremonies or by utilizing DocuSign's native email functionality. All that is needed to request a signature using the DocuSign Utility is an email address of the signee. Signees can be an internal or external user to the Appian platform and may be an individual or a group of individuals. Once a signature is requested the signee receives an email alert.
In the event a signee is external to the Appian system, the DocuSign Utility notifies Appian that the signing process is complete – triggering new automated workflows and tasks, at any time of day. Alternatively, an internal Appian user can send a task to another Appian user requesting a signature from within an embedded signing ceremony that can be incorporated into any existing workflow to expedite internal processes dependent on approvals and signatures.
The DocuSign utility provides a re-usable integration that speeds development time by giving Appian Designers plug and play functionality, enabling them to quickly and easily integrate DocuSign into applications. Providing a full range of functionality, developers can rely on BIG's DocuSign Utility to handle all aspects of the signing process, from signature requests all the way through to follow up communications.
To watch a demo of the DocuSign Utility, please go here.
_______________
What is an Appian Accelerator?
An Appian Accelerator on the AppMarket covers the core functionality for a particular business function. It provides Appian customers with a "running head start" so they can expect to complete their Appian implementation in less than half the time as compared to starting from scratch. An Appian application can reduce risk, reduce implementation timelines, deliver applications that are Appian Certified as compliant with Appian Best Practices and, most importantly, reduce time to value and that means ROI starts in weeks, not months. 
The best part is that customers can still overlay their specific business needs or "secret sauce" on top of an Appian Application by working with our team of domain experts and Appian technical consultants.
_________________
About the Author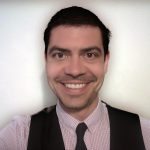 Born in the Bahamas and raised across the US, John found a love for philosophy and logic before finding his niche in coding. For the past 4 years, John has been an Appian Developer pushing boundaries and innovating new solutions while being a proud father of 2 ducks, Gwynnie, and Ruby.
About Bits In Glass
Bits In Glass is an award-winning IT consulting firm that enables you to solve complex business problems with systems that make your business operate faster, easier and more efficiently, empowering you to outpace your competition, drive rapid growth, and deliver superior customer value.
We are the partner of choice for many business transformation projects, partnering with market leaders who are disrupting and driving transformation in every aspect of modern business, from intelligent systems that automate smart processes to enriching customer experiences to changing the way we build applications and accelerate growth across the organization.
Find out why leading technology companies partner with Bits In Glass including Appian (Business Process Management), MuleSoft (API-Led Systems Integration), Blue Prism (Robotic Process Automation) and Salesforce.com (Customer Relationship Management).