BIG'S CTI APP | Making Clinical Trials Easy for Clinicians
By Scot McElwaney, Bits In Glass
There's no argument that performing clinical trials of new medications and instruments is immensely important in today's environment of lightning-fast scientific progression. The clinicians setting up and directing these trials are quite literally working against the clock to save lives.
While the medications and instruments being trialed have progressed, the tools the Clinicians use to intake a medical trial have not. Setting up a clinical trial is fraught with time-consuming manual processes delaying the important work to be done. This is why Bits In Glass has leveraged the Appian platform to develop the Clinical Trial Intake application (we call it "CTI").
Imagine the efficiencies gained by allowing multiple departments to collaborate on documents and receive important notifications instantly while tracking all onboarding tasks and eliminating the need for spreadsheets. That's exactly what CTI provides in a modular and easily configurable all in one system — CTI coordinates the various intake, regulatory, legal and feasibility considerations of beginning a clinical trial into a single, simple tracking system.
One of the features of the CTI application that we're especially excited about is the ability to graphically view resource allocations and forecast future requirements. This allows for better scheduling and planning of resources and provides an extended timeline to address staff hiring and onboarding where traditionally, forecasting resources can be time-consuming and complex.
Concerned that a pre-built application can't fit your needs? Don't be. BIG created CTI so it can be tailored to work with any existing intake process. In fact, CTI's flexible and configurable case management allows you to set up tasks and process flows in any way or order you see fit.
Employing CTI fosters an increased visibility into issues across teams and speeds up communication and resolution. By organizing all the tasks, notifications, and deadlines in one place, clinicians have a highly configurable system that allows them to reduce the need to switch between multiple applications to complete their workflows.
To watch a demo of the CTI application please go here.
_________________
About the Author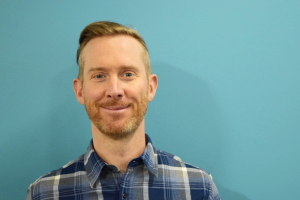 Scot has over 10 years of experience in the financial and insurance industries leading transformational programs and improving processes with technology. Scot oversees the delivery of the Appian platform and Blue Prism automation in collaboration with clients and the BIG team throughout the entire project lifecycle. When he's not in the office Scot enjoys spending time in the great outdoors.
About Bits In Glass
Bits In Glass is an award-winning technology consulting firm that can help you set up systems that make your business operate faster, easier and more efficiently. We're passionate about solving complex business problems through the use of information technology and business automation.
BIG consultants are committed to finding the most innovative solutions to every problem you might have and those you never thought of.
To help you improve your business, we partner with innovative companies like Appian (Business Process Management), MuleSoft (Systems Integration), Blue Prism (Robotic Process Automation) and Salesforce.com (Customer Relationship Management).