CMIS Explorer:
Start working towards a paperless culture

By Jin Pheh
Documents. Documents are everywhere. While the quest for a paperless office is well-intentioned, most organizations have only transitioned to going from having stacks of papers to having piles of documents in shared electronic drives. The paperless initiative has saved trees but missed out on the more significant opportunity — to decrease not only the physical paper but the reams of PDFs, spreadsheets, and documents from our lives.
The reasons for this are varied but, in my opinion, it boils down to 2 realities:
It costs companies a lot to change a document-centric process into something more robust.
The larger institutions (Eg: government) won't move away from them anytime soon.
So, if we can't get away from paper or electronic documents, what options do we have for making the documents that we're stuck with a little less painful? The best we can hope for is to get better at integrating document use into new more efficient applications. In other words: if we can't get rid of the docs, then at least we can use technology to mimic the information in the documents.
CMIS is an open standard that all the major large document management systems have adopted. Meaning, it is a standard protocol that can be leveraged to talk to all documents and embed their functionality in other applications – hence the mimic. By layering a bit of code and data into each document the entire process can be made a little easier for everyone involved.
For example, as we upload documents into an application, we can use the CMIS API to automatically log, tag, and push the information to the correct location on a content management system (CMS). Better yet, additional process specific metadata that would not otherwise fit on the CMS can be stored within the application. This metadata can include things like review dates, required approvals, associated diagrams, data points, and the list goes on.
When a user needs a document, they shouldn't have to search through a folder of documents to find it; it should surface whenever it becomes relevant.
For example, looking at a contract review summary? Here are the appropriate red line versions by date. Are you reviewing a property? Here are the most recent inspection documents. Need to add a new record to a case? Just dump the document into the application and let the application handle the notifications and review process, and then let it push it to the right spot in your CMS.
Check out a demo of our CMIS Explorer application here!
About the author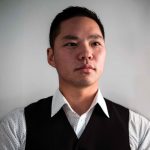 Jin has delivered hundreds of innovative business solutions over the past 8 years as an Appian practitioner. When he's not streamlining business workflows, he is likely somewhere outdoors skiing or climbing, working on growing a large enough beard to be considered a mountain man.