CMIS Explorer Utility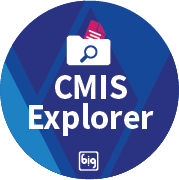 The CMIS Explorer application by Bits in Glass allows you to connect your Appian environment to an external CMIS (content management information system) compatible repository.
These compatible repositories include:
Alfresco One/Community
Documentum
IBM P8
Microsoft Sharepoint
Oracle Webcenter
OpenText
SAP HANA Cloud Platform service
With CMIS Explorer, you can seamlessly work with your external repository in Appian itself. No longer do your users have to balance files and tasks between two or more systems. CMIS Explorer allows users to perform multiple different actions on files and folders, including:
Automate the creation and upload of files such as invoices and contracts
View and download files with direct repository links
View folder and file properties
Upload new files to your repository
Create new folders in your repository
Check out the 2 page overview on CMIS Explorer here.
Watch the CMIS Explorer webinar on demand here.