BPM + RPA = the perfect pair

By Rebecca Dakin
Within the next year, we'll see a number of developments within the software space. One major development we can expect is companies integrating RPA (robotic process automation) with other low-code technologies they've already implemented, like BPM (business process management).
Companies will be looking to further realize the benefits of their digital transformation journey, and integrating RPA into their automation process is a logical next step. A recent study by Deloitte found that 53% of organizations have started their RPA journey – a number that is expected to increase to 72% by 2020.
BPM and RPA defined
BPM, or business process management, is a form of software focusing on improving corporate performance by automating and optimizing a company's business processes. BPM Basics tells us that "it's a technology that automates, executes, and monitors business processes from beginning to end by connecting people to people, applications to applications, and people to applications." A couple of examples of business processes that BPM can automate within human resources (HR) are employee onboarding and approval processes for things like vacation requests. Learn more about BPM here.
As our BIG Expert, Josh Painter wrote in his blog post, A Beginners guide to Blue Prism RPA, robotic process automation, or RPA, uses digital workers to execute business tasks like an employee including downloading or inputting data, interacting with systems, emailing information, and saving files. Check out his blog post in full here to get more acquainted with RPA.
The perfect pairing
While low-code BPM software has already helped companies automate workflows and processes, RPA can be added to the mix to automate repetitive tasks normally done by humans within that workflow or process. The low-code platform helps businesses map their processes and then RPA automation can step in to execute the low-value human work within those processes. So, rather than having humans log into multiple systems to pull or transfer data for a certain process, RPA digital workers can step in to help, at a faster rate of completion.
Integrating RPA automation with other low-code technologies like BPM provides companies with a quicker turnaround time for task completion and reduced risk for errors. In fact, when I say quicker, I really mean light-speed with zero errors. You can imagine the competitive edge this gives companies, not to mention the ability to provide much better customer and client experiences.
For example, if we take a look at quicker turnaround time specifically, we know that RPA software can help companies complete tasks at a much faster rate. When a company needs to reverse fraudulent transactions on a daily basis, it takes a human worker approximately 10 minutes per transaction, using a payment gateway and an Excel spreadsheet. When RPA digital workers are used to complete this task it takes them less than one minute per transaction, or even quicker. The time savings for people performing these tasks means their work is done in 1/10th the time as before, freeing them to move on to other work.
What does it all mean?
There's a lot of potential for businesses to continue improving their efficiencies by adding RPA into their digital transformation journey to further integrate technology with business processes and people with digital workers.
With this development coming in the next 12 months it's important to remember that people still matter! After all, RPA is intended to help take dull, repetitive tasks off our plate and empower us to focus on higher-value work. Our judgment is still required for many important business processes like client interaction, customer service, and decision making, to name just a few.
Adding RPA integration pushes us towards the day we can all imagine when tasks we find boring and repetitive are no longer our worry. A day when we can use our capacity on work that fully engages our empathy, our judgment, and our creativity.
About the author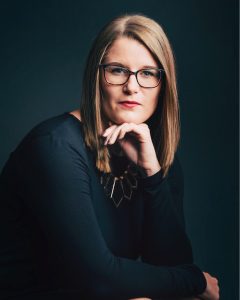 As our Marketing Content and Communications Specialist, Rebecca creates exciting marketing materials and works on external communications efforts like contributed articles and media commentary. She's born and raised in Calgary, Alberta, Canada where she earned a Public Relations bachelor from Mount Royal University. She enjoys golfing, hitting up local breweries for delicious craft beers, and heading out to the mountains to hike.