Blue Prism series – IADA
Key to the success of any digital transformation is effective management and oversight. As with any project, it's important to regularly check-in on the execution and identify any areas for improvement. This can be tough when the project team has other priorities, deadlines, and commitments.
Fortunately, technology advancements can help the workforce prioritize multiple tasks at the same time. Leveraging the power of artificial intelligence (AI) allows us to lean on software to take some of this work off our hands. According to a Gartner statistic published in Forbes, 80% of emerging technology will have significant AI foundations by 2021.
Intelligent automation is one technology solution that has management, oversight, and decision-making capabilities built-in. This means it not only automates business processes and tasks for you, but also manages, evaluates, and adjusts those automations to give your business the best value and return on investment.
How, you ask? Keep reading!
As a final reminder, Blue Prism Cloud is a fully integrated, SaaS-based (software as a service) intelligent automation platform that provides enterprises with a pool of AI-enabled digital workers straight from the cloud.
We've been doing a three-part blog series on some of the innovative elements of Blue Prism: Hub, Interact, and IADA, to show you how you can get more out of your digital transformation strategy. We kicked things off with Hub, the automation lifecycle tool, and then introduced you to Interact, the interface for human and digital worker collaboration.
This week is the third and final post in the series, focusing on IADA, the Intelligent Automation Digital Assistant.
IADA: what is it?
Blue Prism IADA is the brain of the digital workforce as an AI-enabled supervisor that automatically manages digital worker activities. Sitting at the core of the platform, it maximizes productivity, optimizes performance, and increases return on investment.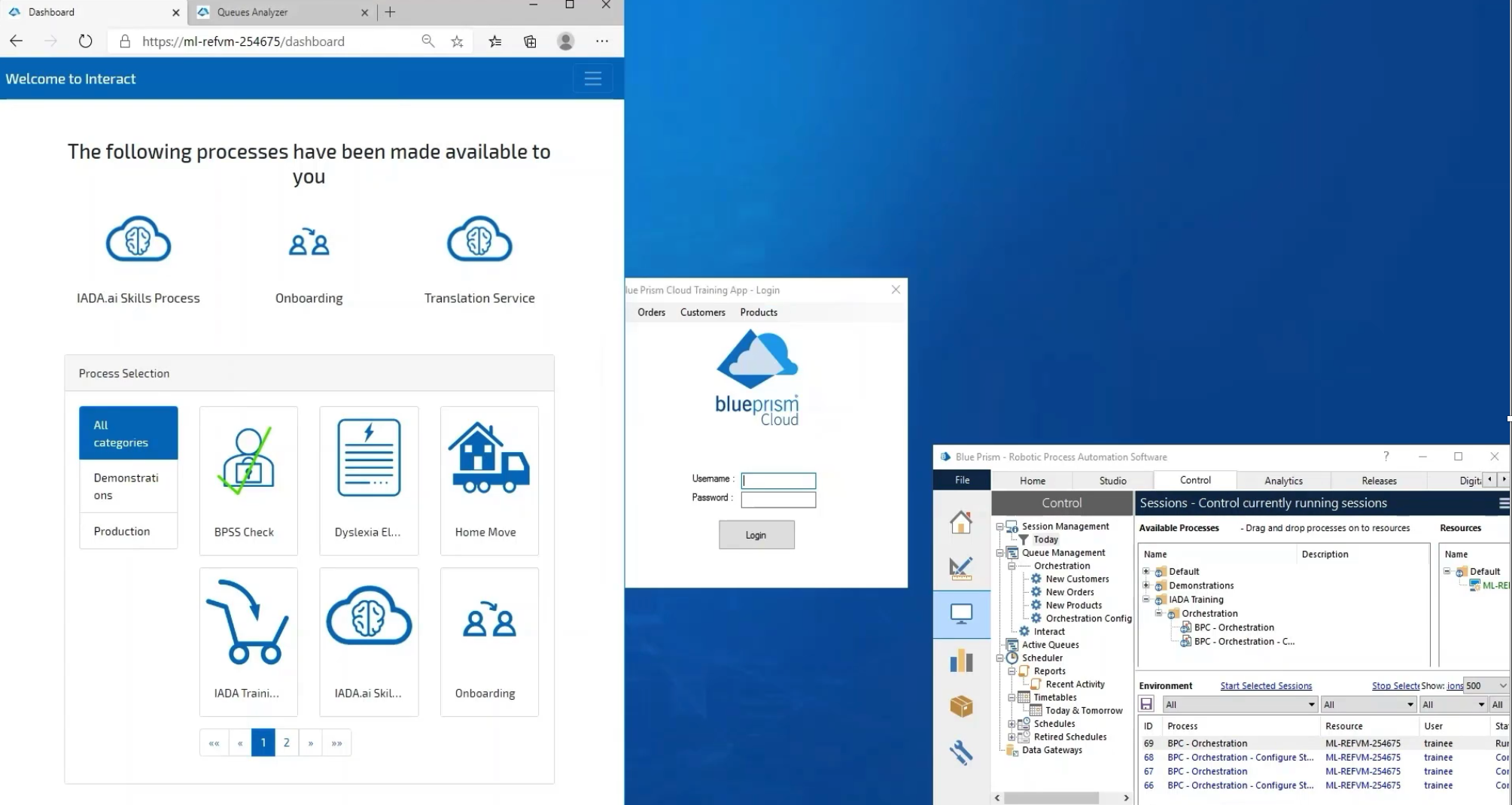 How does it work?
IADA uses machine learning models combined with service level agreements to manage and oversee the usage, efficiency, and productivity of a company's digital workforce. It focuses on the business requirements of every automation and real-time changes in business volumes to optimize performance.
As a digital workforce executes tasks, the data gathered from those tasks fuels an AI model that interprets performance so that work is distributed accordingly to maximize utilization. IADA activates new workers as required, ensuring easy scaling up where required.
What are the benefits?
IADA makes it easy for businesses to manage the complexities of juggling digital workers and their priorities and execution. It's AI capabilities calculate the most efficient time to operate processes based on the performance of business applications used, helping allocate the right resources at the right time.
It also ensures your digital workforce operates in line with your human workforce, assigning business metrics to their work. This allows work to be executed autonomously without complex schedules or manual intervention required.
Want more?
Check out the final webinar in this series, More than RPA: Blue Prism's IADA, where we dive deeper into how IADA can help you get the most out of your automation strategy. I'm joined by Ben Case, Director of Solutions with Blue Prism Cloud, who provides us with a helpful demo of IADA and its capabilities.
Did you miss part one and two? Check out our posts on Blue Prism's Hub, the web-based interface and Interact, the collaboration platform, to round out this series.
About the author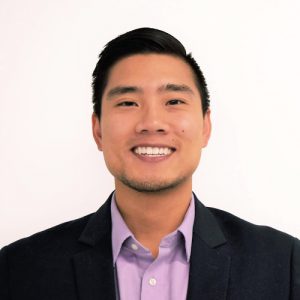 Albert is an Associate Director responsible for implementation delivery, professional and consulting services, and business development. He has expertise in corporate strategy, program and project management, risk and scope management, and contract negotiations. He's worked with clients in property management, financial services, legal, government, and other industries. Outside of work, he enjoys spending time with his family and cheering for his beloved (but cursed) Dallas sports teams. Read more from Albert.