Blue Prism series – Hub
By Albert Nguyen, Bits In Glass
Now more than ever, companies are accelerating their digital transformation strategies to meet the changing needs of their customers, clients, patients, etc. The COVID-19 pandemic has demonstrated how important technology is in keeping our businesses responsive and relevant. According to an IoT News article, COVID-19 has sped up digital transformation by more than five years.
Leading companies have turned to process automation to help reduce the amount of manual intervention required to complete business tasks, allowing employees to focus on higher value work and get more done. Robotic process automation, or RPA, leverages the power of software robots, also known as digital workers, to complete repetitive, manual tasks more efficiently and effectively.
If you're not familiar, Blue Prism Cloud is a fully integrated, SaaS-based (software as a service) intelligent automation platform that provides enterprises with a pool of AI-enabled RPA digital workers straight from the cloud. As a partner and reseller, we're doing a three-part blog and webinar series on some of the innovative elements of Blue Prism: Hub, Interact, and IADA to show you how you can get more out of your automation strategy. 
This week we're starting with Hub — Blue Prism's web-based automation lifecycle management. 
Hub: what is it?
Blue Prism Hub is an intuitive web-based interface to manage and control your digital workforce, get help with automation development, and access real-time analytics. This gives Blue Prism users a productivity platform to manage their full automation lifecycle. 
Hub acts as a productivity tool for your Center of Excellence (CoE) so you can identify, scope, build, test, and deploy your process automations, all in one easy-to-use place.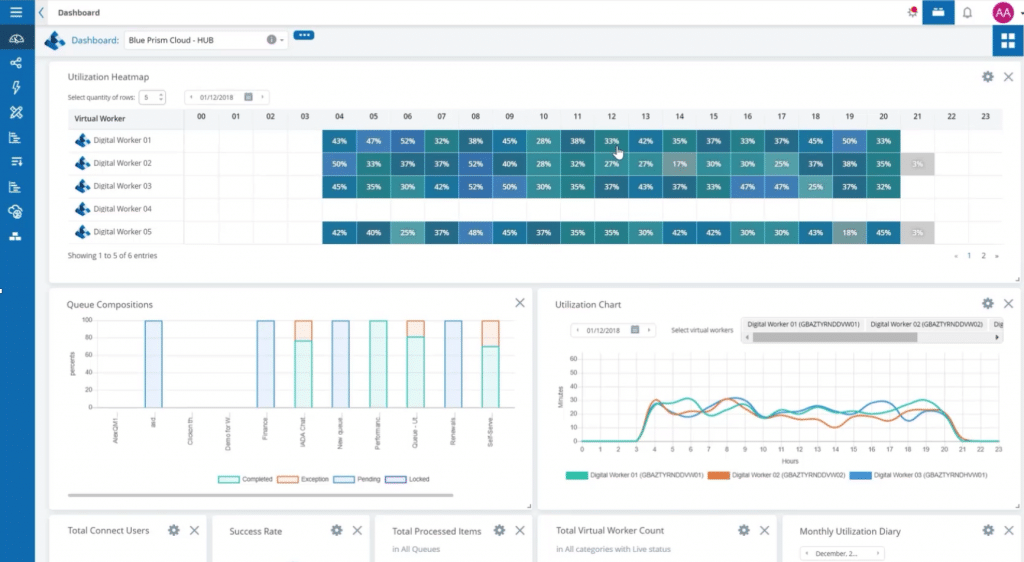 How does it work?
Designed for the modern business user, Hub supports the human operators of the Blue Prism platform. It has an intuitive no-code interface making it easy to adjust processes, rules, system access, and more. 
Hub is also equipped with a comprehensive dashboard, providing you with access to a live feed of your digital workers so you have real-time insight into which processes are being completed at any given time. The dashboard also has extensive reporting features allowing you to pull information on process completion times, digital worker utilization and performance, and much more.
What are the benefits?
When implementing process automation into your business, you want to be able to easily view, track, and report on its activity and success. With Blue Prism's Hub, any authorized business user can easily log in to view, update, and manage your digital workers, without needing the ability to code. Plus, they can also pull data and reports for improved decision making. 
Plus, when you're ready to scale your digital workforce, Hub allows you to manage additional digital workers into your processes with simple onboarding and training capabilities. It was built to support a business's automation lifecycle, to help you do more, and need less. 
Want more?
This was just an introductory teaser! Join me on Thursday, November 5 for the first webinar in this series, More than RPA: Blue Prism's Hub, where we'll dive deeper into how Hub can help you get the most out of your automation strategy. I'll be joined by Ben Case, Director of Solutions with Blue Prism Cloud, who will provide us with a helpful demo of the Hub platform and its capabilities.
Only 25 spots are available for this exclusive webinar, so don't miss out — claim yours now!
Stay tuned for part two next week where I'll introduce you to Interact, Blue Prism's tool for effectively connecting your human and digital workers. 
————————–
Like this content? Subscribe to our blog for all the latest updates!
About the author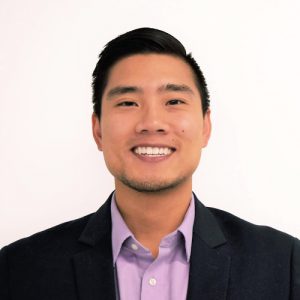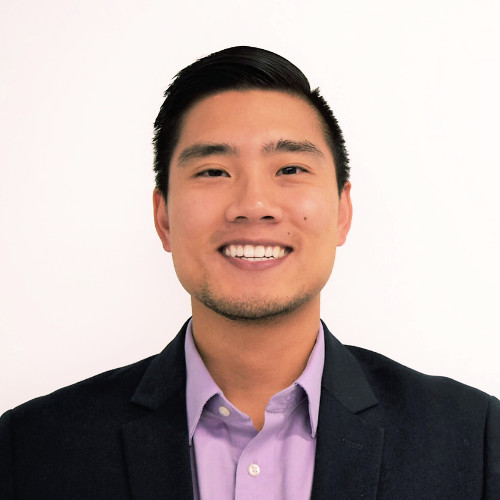 Albert is an Associate Director responsible for implementation delivery, professional and consulting services, and business development. He has expertise in corporate strategy, program and project management, risk and scope management, and contract negotiations. He's worked with clients in property management, financial services, legal, government, and other industries. Outside of work, he enjoys spending time with his family and cheering for his beloved (but cursed) Dallas sports teams. Read more from Albert.
About Bits In Glass
Bits In Glass is an award-winning software consulting firm that helps companies unlock their potential to transform, outpace the competition, drive rapid growth, and deliver superior customer value. We excel at solving complex technical business transformation, automation, and connectivity problems that provide maximum value and the best possible outcomes for our customers.
Find out why leading technology companies partner with Bits In Glass, including Appian for business process management, MuleSoft for systems integration, Blue Prism for robotic process automation, VANTIQ for event-driven architecture, and Solace for event-driven messaging.
For more information about Bits In Glass, follow us on LinkedIn, Twitter, or Instagram.