BIG Experts Webinar: Part 2 | The 5 Biggest Pitfalls with Integrating Salesforce and MuleSoft
Over the past 6 years, BIG has completed countless projects integrating to and from Salesforce. Join our Director of Professional Services, Aaron Wentzell, as he discusses the pitfalls we have encountered over the years and learn some tips as you develop your own Salesforce integrations with MuleSoft technologies.
During this webinar you'll learn about:
The biggest pitfalls integrating between Salesforce and MuleSoft
How to avoid pitfalls when evaluating your integration project
View the webinar and avoid integration pitfalls!
Speaker Bio: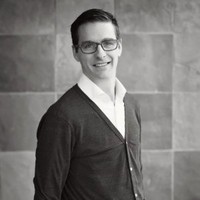 Aaron Wentzell
Director of Professional Services, MuleSoft at Bits In Glass
Aaron is BIG's MuleSoft Subject Matter Expert and all-around MuleSoft Practise Lead-Wizard Extraordinaire for the last 2 years. With over 20 years expertise in IT Development, he specializes in design and development of enterprise-level migration, integration, and web-based technologies.
For more information about Bits In Glass, visit www.bitsinglass.com and follow us on LinkedIn, Twitter, or Instagram.