Bits In Glass Releases 7 Applications and Utilities on Appian's AppMarket
By Katherine Clubb, Bits In Glass
Bits In Glass' Appian Accelerators featured on Appian's AppMarket are unique, pre-built applications that can be set up, customized and launched in a matter of weeks. These applications can shift your business into high gear while leveraging technology to make workflow more efficient, effective and future proof.
I've put together a description of each of BIG's 7 applications and how to view a demo or walkthrough of each one.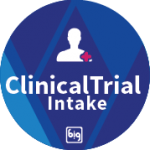 1. Clinical Trials Intake Application
BIG's Clinical Trials Intake (CTI) application is a complete framework that coordinates the various intake, regulatory, legal and feasibility considerations of a clinical trial into a simple tracking system. On November 1st, 2018 BIG Expert, Jin Pheh, hosted a webinar giving a demo of the Clinical Trial Intake Application. Watch it on demand here.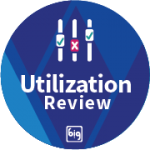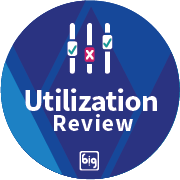 2. Utilization Review Application
Utilization Review application simplifies Healthcare Payers' process for receiving referral requests from members and providers that are seeking authorization for medical services outside of the scope of what is provided by their Primary Care Provider. It standardizes the process of documenting the request for services and leverages configurable business logic to determine medical necessity based on the information provided in the request, and designate the appropriate outcome. This ensures that clinical resources are reviewing the right requests in a timely manner. BIG Expert, Jon Delulis, gave an excellent webinar on the application. Watch it on demand here.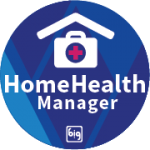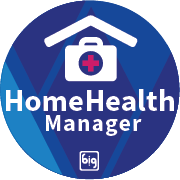 3. Home Health Manager Application
The Home Health Manager application provides real-time schedule management and home health visit management capabilities. The application is easily configurable and can be expanded to accommodate patient and care team scheduling along with any home health services provided to your patients. It provides the transparency and traceability necessary for supporting high-quality care for home health patients. BIG Expert, John Ponton, gave a demo of this accelerator. Watch it on demand here.
4. Manage My Care Application
Patients are demanding more transparency and control of their patient information and increasingly want to be able to access this information directly. The Manage My Care application by Bits In Glass leverages emerging norms around self-service that enhance user experience and enable better communication between patients and care providers.
Patients and care teams have better insight into key data and events with instant reminders, event notifications, and alerts that support a proactive approach to requesting information from patients as needed, while simultaneously flagging incidents and key data points for care providers to review and respond to as needed. Watch BIG Expert, Jin Pheh give a demo on demand here.
5. Move In Move Out Application
Property management organizations are challenged with effectively managing the critical move in and move processes. The Move In Move Out system provides an easy-to-use application that provides operational oversight and control while keeping the focus on quickly and accurately completing onboarding and offboarding for tenants. Watch BIG Expert, Albert Nguyen give a demo on demand here.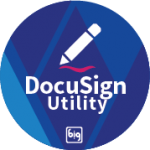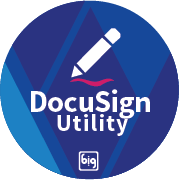 6. Docusign Utility
DocuSign utility brings DocuSign's industry-leading functionality into any application built on the Appian Platform. The utility provides a re-usable integration that speeds development time by giving Appian Designers plug and play functionality, enabling them to quickly and easily integrate DocuSign into applications. BIG Expert, John Ponton gave an excellent demo, watch it on demand here.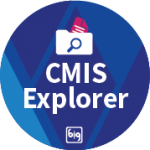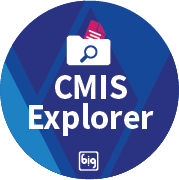 7. CMIS Explorer Utility
With the CMIS Explorer, you can seamlessly work with your external repository within Appian itself. No longer do your users have to balance files and tasks between two or more systems. Users can perform multiple different actions on files and folders. Watch Jin Pheh, give a demo about the CMIS Explorer on demand here. 
_________________
About the Author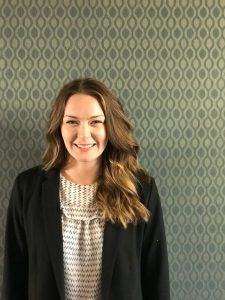 In her role as the Marketing Coordinator for Bits In Glass, Katherine Clubb focuses on making sure all aspects of the marketing program are running smoothly. She comes to BIG with a background in campaign development, social media marketing, and event coordination.
About Bits In Glass
Bits In Glass is an award-winning technology consulting firm that can help you set up systems that make your business operate faster, easier and more efficiently. We're passionate about solving complex business problems through the use of information technology and business automation.
BIG consultants are committed to finding the most innovative solutions to every problem you might have and those you never thought of.
Find out why leading technology companies partner with Bits In Glass including Appian (Business Process Management), MuleSoft (API-Led Systems Integration), Blue Prism (Robotic Process Automation) and Salesforce.com (Customer Relationship Management).
For more information about Bits In Glass, visit www.bitsinglass.com and follow us on LinkedIn, Twitter, or Instagram.