Benefits of an event-driven architecture approach
By Scott Heather, Bits In Glass
While event-driven architecture is not a new digital transformation approach, it's become more popular over the last few years thanks to the growth of Internet of Things (IoT) devices — like cameras, sensors, and wearables — and artificial intelligence (AI).
Check out my last blog post to refresh your memory on what an event-driven approach is and where it can be used. In one sentence, event-driven architecture analyzes how events are occurring and changing throughout your business operations in real-time, so your people or machines can collaborate on the best actions.
Event-driven architecture is becoming a popular choice for modernizing, automating, and bringing intelligence into business operations and processes. So why should you consider an event-driven approach as part of your digital transformation journey?
Better human agility
As technology continues to grow and evolve, and software systems get more intelligent and complex, our human intuition, experience, and problem-solving is still an important aspect in addressing situations and resolving conflicts.
David Cearley, a Distinguished VP Analyst with Gartner says, "Rather than building a technology stack and then exploring the potential applications, organizations must consider the business and human context first."
What's great about event-driven architecture is that it makes it easy to build applications that enable software systems, mechanical systems (like robots), and people to work together in complex scenarios.
Nowadays, many would say thanks to Amazon, we want to do whatever we want immediately, get instant feedback on the status of what we did, and be able to have real-time interaction with anybody involved in what we've done.
An event-driven approach serves this mentality by building applications based on events occurring within an organization's operations. It also improves human agility by equipping employees with real-time data and information so they can quickly step in, easily understand what's happening, and respond appropriately.
Improved IoT alignment
As I mentioned above, the rise of event-driven architecture can be tied to the growth and rising popularity of IoT (Internet of Things) devices. Statista, an industry research firm, expects the global IoT market to grow from $164 billion in 2018 to $1.6 trillion by 2025.
Organizations are adding IoT devices like sensors, cameras, and smart machines into their operations to better track, monitor, and deliver business. In healthcare for example, hospitals can use IoT sensors to monitor nurse entry into patient rooms, enable instant staff notifications for codes, generate "out of bed" patient alerts, alert staff of inappropriate patient movements, and track the location and use of hospital assets.
For IoT interaction like this to work effectively and efficiently, applications need to be built to transfer activity data from the IoT device to its processing center and out to consuming applications and devices – enabling real-time information and action. This is where event-driven architecture comes in!
An event-driven approach takes your operations beyond systems and dashboards and adds in real-time data streams for improved actions and responses. Using one of the examples above, an event-driven application would take sensor data from a hospital bed of a patient who needs to remain in bed and immediately send notifications to the on-duty nursing staff alerting them that the patient has gotten out of bed. 
Taking AI to the next level
McKinsey & Company estimate that artificial intelligence (AI) has the potential to create up to $5.8 trillion in annual value across nine business functions in 19 industries. We know that many industries are already adopting AI to help process information and provide decision-making data. Within healthcare, providers can use AI to help improve the speed and accuracy of diagnoses, and within financial services to predict customer behaviors and needs to better serve them. 
The value of AI data and information is directly impacted by how quickly it's acted on. An event-driven approach enables powerful applications to be created using AI and ensures action is taken in real-time. For example, Augusta Health has saved 282 lives with an AI-infused sepsis early warning system. They used AI to monitor patients at risk for potential infections or sepsis, and an event-driven application to immediately respond and alert the appropriate staff when patient vitals reach critical levels. 
This approach allows for real-time responses, versus the traditional approach of nursing staff checking and responding to patient vitals on an hourly basis. And as a result of their event-driven and AI-infused system, the sepsis mortality rate at August Health is now 4.8%, compared to 13.2% at the state level.
Enables digital twins
A digital twin is a digital representation of an asset. The asset can be physical, like a building, machine, or camera, or it can be logical, like a business process or service. By representing these environments digitally we can monitor and control things in new and innovative ways. Digital twins improve operational efficiency, safety, and security, and reduce cost, waste, and redundancy.
Back in late 2019, Benoit Lheureux, research vice president at Gartner said "We predicted that by 2022, over two-thirds of companies that have implemented IoT will have deployed at least one digital twin in production. We might actually reach that number within a year." 
If we look at exploration and production within the energy industry for example, by creating a digital twin of a company's oil rig, the amount of data sent to the cloud will be reduced, cutting out unnecessary data transfers, improving cybersecurity, and decreasing network and system response times. As a result, analysis and response to critical processes and production are now up to date and completed in real-time.
An event-driven approach connects your digital twins and assets, seamlessly transfers information between them all in real-time, and includes machine-man collaboration so humans can step in and respond when needed.
So what have we learned? An event-driven approach has a number of benefits, from better human agility through improved machine-man collaboration, improved IoT interaction and alignment, taking AI to the next level, and enabling digital twins infrastructure. By focussing on how your operations occur in real-time, event-driven architecture enables you to be better equipped to meet needs, respond effectively, and grow your business. 
Learn more about event-driven architecture in VANTIQ's whitepaper on The Modern Event-Driven Architecture Landscape here.
————————-
Like this content? Subscribe to our blog for all the latest updates!
About the author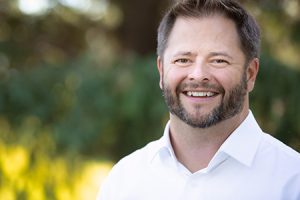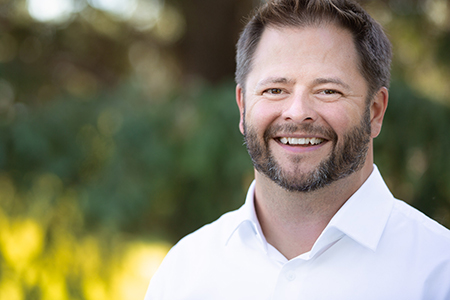 As our Vice President of Professional Services in the US and Practice Lead for Blue Prism and VANTIQ, Scott is responsible for the overall performance and execution of these lines of business, as well as the strategy for implementation and customer success. He has over 19 years of Information Technology experience with a focus on deploying business process solutions on a variety of enterprise software platforms. Outside of work Scott is a heavily involved father of four and a dedicated Green Bay Packers fan.
About Bits In Glass
Bits In Glass is an award-winning software consulting firm that helps companies unlock their potential to transform, outpace the competition, drive rapid growth, and deliver superior customer value. We excel at solving complex technical business transformation, automation, and connectivity problems that provide maximum value and the best possible outcomes for our customers.
Find out why leading technology companies partner with Bits In Glass, including Appian for business process management, MuleSoft for systems integration, Blue Prism for robotic process automation, VANTIQ for event-driven architecture, and Solace for event-driven messaging.
For more information about Bits In Glass, follow us on LinkedIn, Twitter, or Instagram.