The future of Appian is here.     
Appian Europe is the ultimate destination for process automation and digital transformation leaders. The brightest minds from the world's most innovative organisations share their strategies for driving end-to-end automation and achieving process excellence. You'll hear from the experts, share your successes, and build lasting connections with Appian leadership, customers, and partners. Join the process revolution.
Check out our case study below with our client TPG and see how BIG helped them streamline collaboration between business units and accelerate private equity deals.
As an Appian partner for over 15 years, our Appian experts can help your business digitally transform and make better decisions, get work done and crush complexity.
Schedule a time with one of our Appian experts today!
Visit Bits In Glass at Booth #7
Bits in Glass Automates TPG's Private Equity Deal Life Cycle
TPG, a leading global private equity investment firm with a portfolio exceeding $100 billion, sought a seamless digital solution to streamline their investment deal management process. 
The company was manually pulling and processing deal data using shared spreadsheets, email chains, and a number of in-house legacy systems, which caused investment delays and risks to financial valuations and reporting.
TPG needed to modernize operations to deliver improved value to their private equity deals, through automating internal business processes – specifically the deal life cycle.
Find out how process automation enabled a 'one-stop shop' for the company's deal life cycle by downloading our case study below!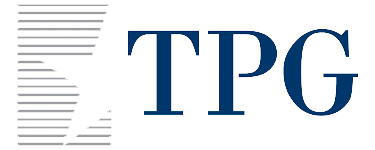 "Bits In Glass has been a a critical partner in our Appian development journey. Everyone we've worked with has been exceptional and takes our long-term success seriously."
– Melanie Emmel, Senior Director, TPG
Tim Hatzis
Solution Consultant, Insurance
We are excited to introduce our BIG expert Tim Hatzis. Tim is an Account Executive at Bits in Glass, serving the UK and EU insurance, reinsurance and banking markets. He is fascinated by business processes, psychology and how software can be designed to drive human behaviours that lead to positive business outcomes.
Beyond working hours, Tim enjoys the outdoors, gardening, archeology, and history.
Visit Tim on LinkedIn
Unlock a world of benefits.