7 considerations for returning to the office

By Jin Pheh
As many organizations prepare for returning to "regular" work back at the office, there are a number of important things to keep in mind to set yourself up for a smooth and successful transition while protecting employee safety, productivity, and engagement.
To help prepare and equip you, we've created a 7 considerations for returning to the office guide, and here's a teaser of what's inside:
1. Prioritize employee health and safety
Your employees will naturally have concerns about their health and safety when returning to the office. Putting plans and processes in place to protect everyone will ensure a seamless transition. From policies to tracking systems, we've got some helpful suggestions …
2. Evaluate physical set-up
When returning to the office, businesses will still need to abide by physical distancing regulations and requirements. For many, this will mean previous office set-ups and working environments will be unsuited to new restrictions.
Requiring employees to remain a minimum of 6 feet apart will impact most seating arrangements and shared spaces like boardrooms and lunchrooms. There are some important considerations for evaluating your office's physical set-up …
3. Manage employee numbers
Managing the number of employees in your office is critical to protecting everyone's health. The higher the number of employees, the higher the risk of spreading and contracting viruses. Our guide includes tips for managing employee numbers when returning to the office …
4. Create a cleaning schedule
Offices have so many shared spaces and surfaces, and so when returning to the office it'll be important to create a plan or schedule for keeping the office clean and sanitized. This shouldn't be left for your cleaning staff or one employee, but rather a shared responsibility of everyone.
Consider creating an office cleaning schedule that has employees working through a checklist of cleaning and sanitizing steps daily or every few days …
5. Keep up with regular communication
Many organizations have communicated more with their employees over the last couple of months than they did under normal circumstances. C-suite leaders have recognized the value of regular internal communication. Returning to work at offices shouldn't slow down or stop this improved internal communication.
It's easy for changing working environments to disrupt or slow down work productivity, but keeping the lines of communication with employees can help combat this …
6. Incorporate your learnings
Many organizations have uncovered some business benefits over the last few months. Whether it's stronger collaboration across teams, improved productivity practices, or positive wellness activities, it's a good idea to embed these learnings into everyday work, in the office or remotely. We have some suggestions on ways to do this …
7. Allow continued remote working
With the future remaining fairly uncertain, it's important for employers to continue some form of remote working for several months. Bouncing back and forth between office and remote work is disruptive to employees and the business, so there are things to consider …
Want more? Get all the helpful suggestions and recommendations by downloading the full guide, 7 considerations for returning to the office.
About the author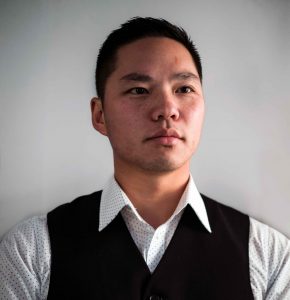 Jin is our primary subject matter expert responsible for Appian sales engineering and technical proof of concept builds. A long time BIG veteran, Jin is involved in almost all RFP and RFI responses, overall project architecture, and delivery on client implementations, as well as establishing Appian best practices within Bits In Glass. Outside of work, Jin is always chasing the mountains and campfires.