Spring Events at Bits In Glass
By Sara Marshall, Bits In Glass
Bits In Glass has a busy event season planned and we're excited to share where we'll be going during our 2019 Spring event season. Going to be in the neighborhood? Make sure you stop by!
HIMSS Global Conference & Exhibition 2019 – February 11-15, 2019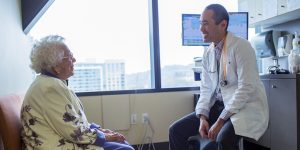 The 2019 HIMSS Global Conference & Exhibition is the leading health information and technology conference, bringing together 45,000+ professionals from 90+ countries for the education, innovation, and collaboration they need to transform health throughout information and technology.
Join Bits In Glass at the Appian Booth #6543 where we will be demonstrating four of our new Appian AppMarket Applications; Manage My Care, Clinical Trial Intake, Home Health Manager and Utilization Review. Stay tuned for more details on the demo times.
MuleSoft Booth #1364 at 5:00 PM on Tuesday, February 15th, BIG will be demonstrating how we used MuleSoft to gather data from an IoT device and connect it to the EMR. Don't miss this exciting demo that has implications across the Healthcare tech industry.
Bank Innovation IGNITE 2019 – March 11-12, 2019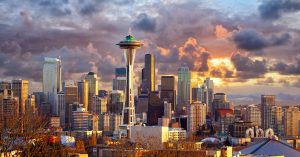 Bank Innovation IGNITE 2019 is the first of a two-part event series, where Financial professionals in the technology sector gather to learn about emerging technologies and startups pushing creative boundaries. At Bank Innovation IGNITE 2019 attendees will be able to experience quality, one-to-one networking, as well as sessions dedicated to important industry topics, demos from select startups, and fireside chats with leading innovation executives.
MBA's Technology Solutions Conference & Expo – March 24-27, 2019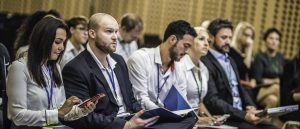 Attend MBA's Technology Solutions Conference & Expo to connect with leading experts and vendors and to see the latest technologies pushing the mortgage industry into the future. Featuring a full day of live product demos in the Technology Showcase, inspiring general sessions, 20 targeted breakout sessions and over 100 exhibitors in THE INNOVATION HUB, you will not want to miss your opportunity to stay competitive and advance into the future.
Appian World – May 13-15, 2019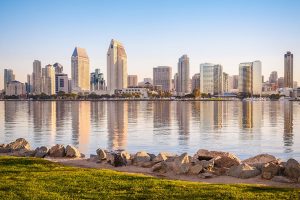 Last year Bits In Glass had an amazing time at Appian World and we're looking forward to all of the excitement this year. This three-day event that will give you everything you need to be an agent of rapid, high-value change in your organization. Get hands-on with the most intelligent automation and low-code technologies, hear insights and predictions on the most disruptive trends, and network with your industry peers from across the Appian community. Bits In Glass will be exhibiting – stop by our booth and learn how to become an agent of change in your organization! We have an exciting show planned, stay tuned for all the details!
Blue Prism World 2019 – May 22-23, 2019

You should attend Blue Prism World – Orlando to access new technology, expert advice and workable solutions that will enhance your automation strategy and bring tangible benefits to your business. You will have the opportunity to share information, ideas, best practices and gain insight into important industry developments. Blue Prism World's two-day plan will ensure you walk away with new ideas and market-leading solutions to grow your business effectively. Bits In Glass is a proud sponsor of Blue Prism World – stop by our booth and learn more about how automation strategy can enhance your business!
eHealth Annual Conference & Tradeshow 2019 – May 26-29, 2019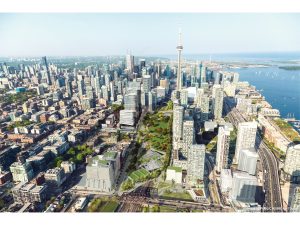 e-Health Annual Conference & Tradeshow 2019 continues to offer proactive top-quality learning and an opportunity to network with organizations and people that value health information as well as effective integrated system solutions. e-Health is widely attended by delegates from the digital health industry including CIOs, clinicians, health authorities, emerging professionals and more! Network with these industry professionals to develop your thought leadership on integrated system solutions in the Canadian healthcare sector. Bits In Glass is exhibiting at e-Health 2019. Stop by our booth and discover how technology can transform the Canadian healthcare industry!
AHIP Institute & Expo 2019 – June 19-21, 2019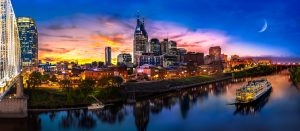 AHIP Institute & Expo 2019 brings together healthcare professionals, digital leaders, and various exhibitors to discuss technology in the American healthcare industry. AHIP Institute & Expo 2019 provides attendees with the opportunity to discover "ah-ha" moments – those lightbulb flashes of great ideas that form when you're in a setting designed for creativity. That's AHIP Institute & Expo 2019, the must-attend event for health plans, and other health care stakeholders focused on making health care better. Bits In Glass will be attending AHIP Institute & Expo 2019 – Join us in discovering the "ah-ha" moments!
MuleSoft CONNECT San Francisco – June 25-26, 2019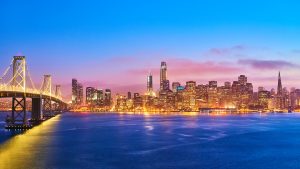 MuleSoft CONNECT is a two-day conference that will teach attendees about global integration. With industry-leading speakers, numerous Join MuleSoft CONNECT 2019 to learn how leading brands are accelerating innovation using Anypoint Platform™. Get "hands-on" with live demos while consulting with experts in cloud technologies, APIs, microservices, and security. BIG will be there showcasing our MuleSoft practice, stay tuned for the details as they become available.
Bits In Glass will have a presence at all of these events and we are excited to meet you! Come fresh with your ideas to discuss with the BIG team.
Here's to an exciting 2019!
_________________
About the Author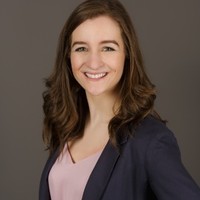 As the Marketing Event Coordinator at Bits In Glass, Sara Marshall focuses on making sure all events run smoothly and even the smallest details are covered. Sara brings to BIG her love of creating the perfect event and orchestrating a memorable experience for all guests, at any event!
About Bits In Glass
Bits In Glass is an award-winning software consulting firm that helps companies outpace the competition, drive rapid growth, and deliver superior customer value through the use of technology.
Our expert consultants find the most innovative solutions to solve the most complex business challenges across multiple industries and verticals. With hundreds of years of in-house experience, we are the partner of choice for many business transformation projects, working with market leaders who are disrupting and driving transformation across every aspect of modern business.
Find out why leading technology companies partner with Bits In Glass including Appian (Business Process Management), MuleSoft (API-Led Systems Integration), Blue Prism (Robotic Process Automation), and Salesforce.com (Customer Relationship Management).
For more information about Bits In Glass, visit www.bitsinglass.com and follow us on LinkedIn, Twitter, or Instagram.